Axel Schweitzer
CEO, ALBA Group plc & Co. KG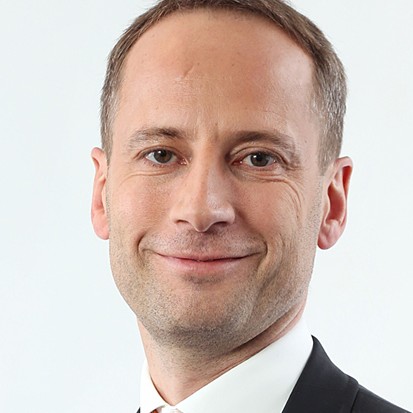 Born in 1969, after studying industrial engineering from 1989 to 1993, Dr Axel Schweitzer received his Dr.-Ing. degree (PhD) in 1995. In the same year, at the age of 26, he started his entrepreneurial career as member of the Board of Directors of the holding company of ALBA Group (known as ALBA Group plc & Co. KG as of January 2011). Since 2008, Dr Schweitzer has been Chairman of the Board of ALBA SE, as well (formerly INTERSEROH SE). Dr Schweitzer was selected as Chairman of the Administrative Board of ALBA SE, which he exercised until 2018. Additionally, from 2013 until 2018 Dr Schweitzer was Member of the Speakers Team Greater China of the Asia-Pacific Committee of German Business (APA), since February 2019 he is Deputy Chairman of APA and Member of the German Chinese Forum of Dialogue.
Facing the increasing shortage of resources, Dr Schweitzer is convinced that the waste management sector is moving towards a raw materials generating industry. His vision is a world without waste, where every item – product or packaging – should have a second life. Seeing at an early stage the need of the new recycling technology in Asia, ALBA participated in 2013 in the bidding for the tender of the Waste Electrical and Electronic Equipment Plant in Hong Kong, and ALBA was granted a 12 years design, build and operation tender (a first of this kind in Asia)in 31 March 2015. Having the vision that ALBA can make a difference in the recycling industry, Dr Schweitzer has relocated his family from Germany to Hong Kong in 2014.
As a native of Berlin, Dr Schweitzer is socially committed to projects located in German Capital, especially for a basketball training program for around 10 000 kids from kindergarden to high school ages. He is also Club President of the internationally well-known ALBA Berlin basketball Club.