Sembcorp NEWater Plant
Overview:
The Sembcorp NEWater Plant is Singapore's largest NEWater plant and one of the world's largest reclamation water plants.
Awarded by PUB in 2008, under a public-private partnership, Sembcorp was contracted to Design-Build-Own-Operate (DBOO) this NEWater plant for 25 years.
Features:
"Plant on Plant" – Integrated with Changi Water Reclamation Plant
The Sembcorp NEWater Plant is one of the only large-scale water recycling plants in the world to be housed on top of a water reclamation plant, the PUB-owned Changi Water Reclamation Plant. This innovative plant-on-plant design facilitates large-scale water recycling, particularly in land-scarce Singapore.
PUB's Changi Water Reclamation plant collects and treats used water from the eastern half of Singapore. The treated used water is then channeled to the Sembcorp NEWater Plant on its rooftop to be further purified into NEWater.
12% of Singapore's current water needs met by SNWP
With a capacity of 50 million imperial gallons per day, or 228,000 cubic metres, the Sembcorp NEWater Plant produces enough NEWater to meet 15% of Singapore's total water demand.
A key pillar of Singapore's water sustainability, and part of the nation's long-term water supply strategy, the Four National Taps, the facility will enable a robust and sustainable supply of water for all Singaporeans.
Technology capabilities
The Sembcorp NEWater Plant uses the same established and proven NEWater technology pioneered by PUB – microfiltration and reverse osmosis.
This plant's state-of-the-art microfiltration and reverse osmosis systems are also designed for optimum energy consumption.
International awards and recognition
The Sembcorp NEWater Plant is the winner of the Global Water Awards 2010 Water Reuse Project of the Year, which recognises the water reuse project representing the most significant achievement for the industry internationally.
About Sembcorp Industries
Sembcorp Industries (Sembcorp) is a leading energy and urban solutions provider, driven by its purpose to do good and play its part in building a sustainable future.
Headquartered in Singapore, Sembcorp leverages its sector expertise and global track record to deliver innovative solutions that support the energy transition and sustainable development. By focusing on growing its renewables and integrated urban solutions businesses, it aims to transform its portfolio towards a greener future and be a leading provider of sustainable solutions.
Sembcorp has a balanced energy portfolio of over 13GW, with more than 3.5GW of renewable energy capacity comprising solar, wind and energy storage globally. The company also has a proven track record of transforming raw land into sustainable urban developments, with a project portfolio spanning over 12,000 hectares across Asia.
Sembcorp is a vital partner in helping to meet the water needs of governments, industries and communities around the world. From specialised industrial wastewater treatment and water reclamation, to desalination and the supply of potable and industrial water, Sembcorp offers innovative solutions to even the most challenging water needs of industries and water-stressed regions.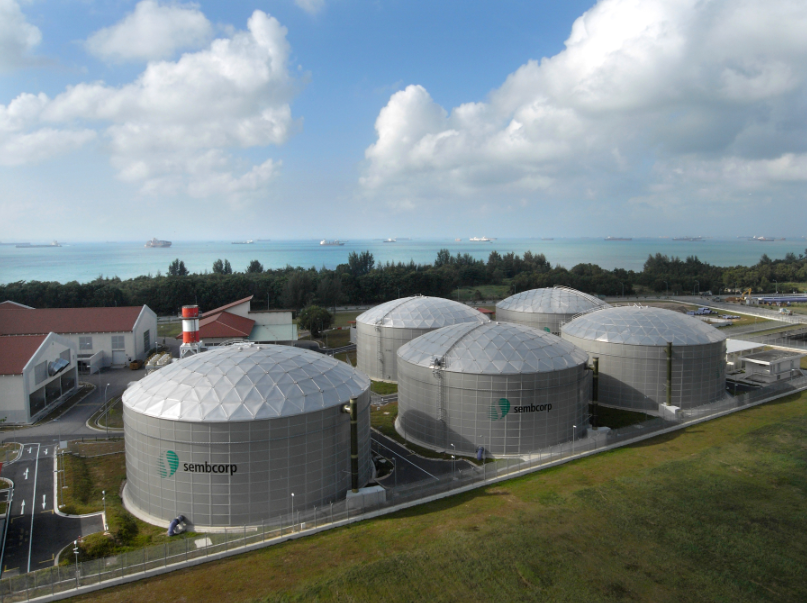 Sembcorp NEWater Plant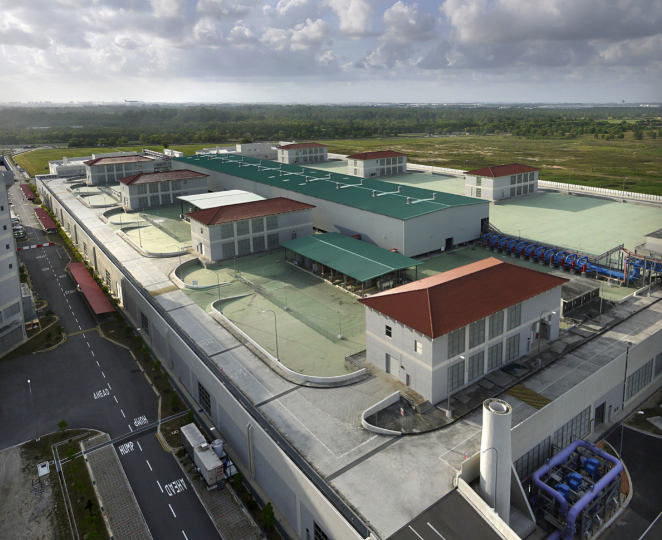 Rooftop NEWater Plant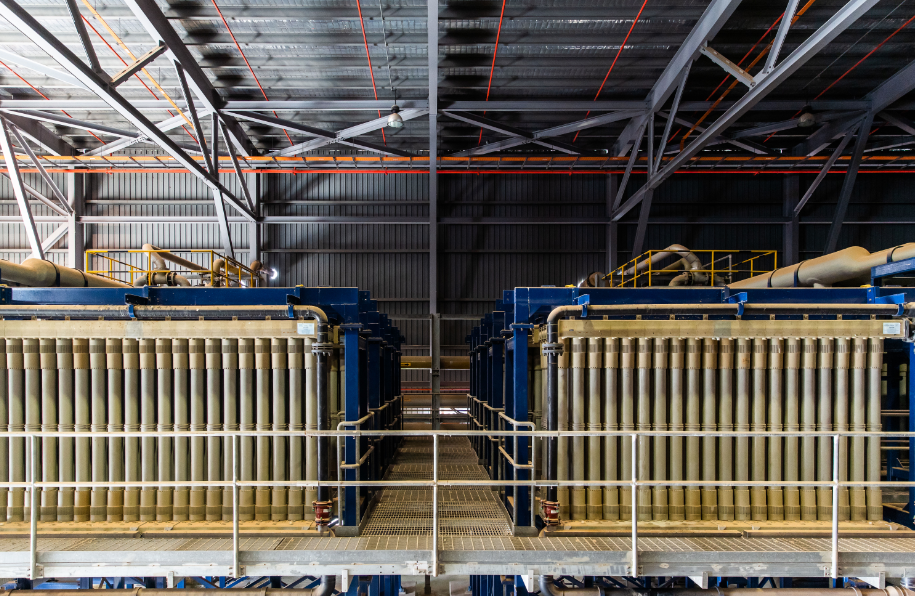 Microfiltration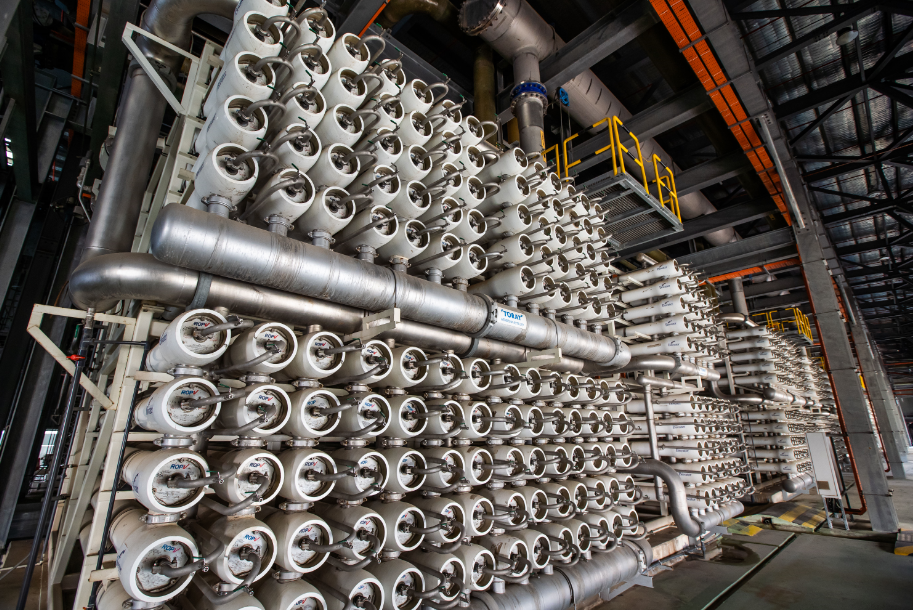 Reverse Osmosis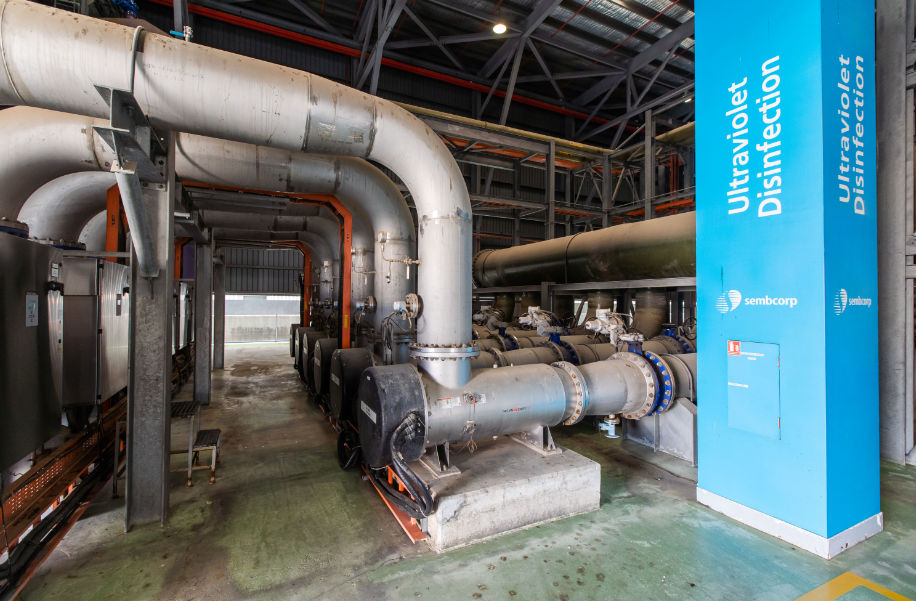 Ultraviolet Disinfection