Dr Dale Barker
Director
Centre for Climate Research Singapore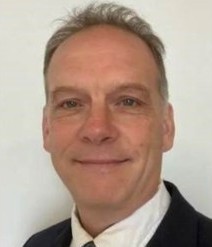 As the Director of CCRS, Dr Dale Barker provides strategic direction, oversight of the centre's weather/climate science activities, and engages with senior stakeholders in the national/international weather/climate community.
Dr. Barker has extensive experience in data assimilation research, use of observations in Numerical Weather Prediction (NWP), and regional climate reanalysis. He led the WRF data assimilation programme at the US National Center for Atmospheric Research (NCAR) in Boulder, Colorado (1999-2009). Between 2010 and 2018 he led the scientific development of the first EU-funded European regional reanalysis. In his previous role before joining CCRS, Dr. Barker was the Associate Director for Weather Science at the Met Office, leading 200 staff working in meteorological R&D and the research-to-operational transition of global/local NWP, ocean/wave forecasting, air quality, and atmospheric dispersion systems.
Dr. Barker is a Fellow of the Royal Astronomical Society (FRAS) and Royal Meteorological Society (FRMetS). He is a visiting professor at Reading University UK, an NCAR affiliate scientist, previous member of WMO/WWRP's mesoscale weather forecasting WG, and chairs the scientific advisory committee for the new KIAPS Korean NWP system.