India Business Forum
20 Apr 2022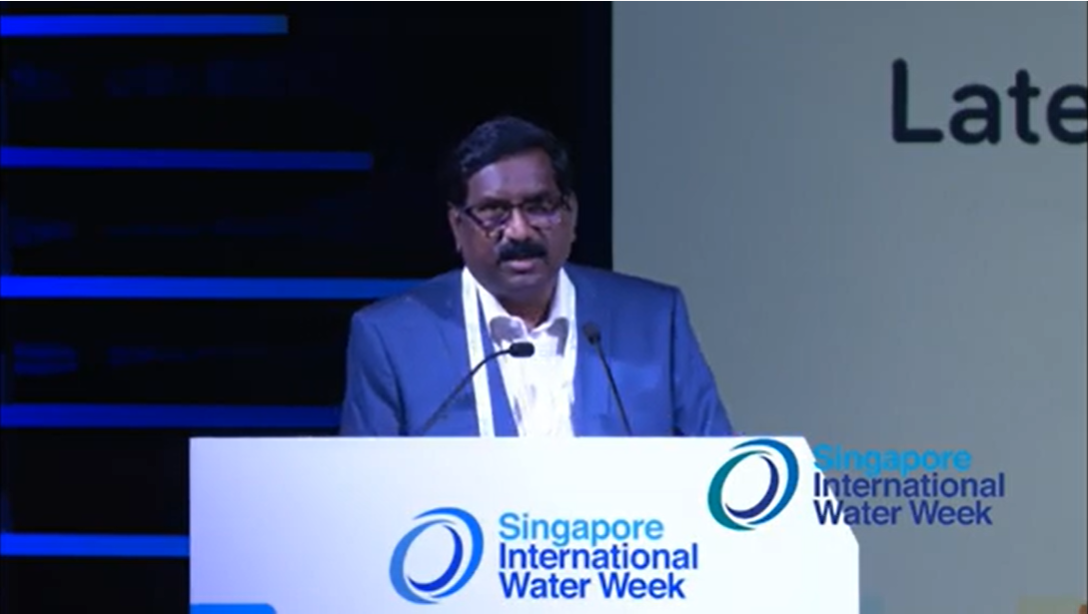 India is aspiring to become 5 trillion-dollar economy by 2025. After ensuring toilets for all under SBM 1.0 Govt. of India has taken up the massive program of providing functional tap to every rural house hold in the country by 2024, under "Jal Jeevan Mission". In the first year 20 million water tap connections were provided. The target is to provide 160 million tap connections. Development of drinking water source, recharge of resources, ensuring the continuous availability is the thrust of the mission.
It is estimated that by 2050 total Irrigation demand for India will be 1072 billion cubic meters. The newly formed Jal Shakti Ministry has taken up several initiatives and schemes such as River Linking, Ganga Rejuvenation, the centrally-sponsored Command Area Development Programme (CADP), Accelerated Irrigation Benefit Programme (AIBP) and Dam Rehabilitation and conservation and revival of natural sources of water. The programme will also implement source sustainability measures as mandatory elements, such as recharge and reuse through grey water management, water conservation, rain water harvesting. Huge budget of 279.50 Billion Rupees has been ear-marked for these schemes.
The India Business Forum scheduled to be held alongside SIWW convention will unfold the latest developments in the water and waste-water sector in India.
• It includes success of Swatch Bharat Mission(SBM) 1.0 and plans for SBM 2.0, like liquid and solid waste management and reuse of grey water to make rapid improvements in managing their faecal sludge.
• Atal Mission for Rejuvenation and Urban Transformation (AMRUT) and Smart City Mission (SCM) focussing on implementing sanitation and solid waste management projects in the cities across the country.
• AMRUT 2.0 will focus on providing 24x7 water supply to 500 cities of the country.
The forum is being co-organized by Indian Water Works Association, (IWWA) an apex body of water professionals in the country.
Following eminent personalities will be speaking on developments taking place in water and waste water sector and way forward.
• Dr Ashok Kumar, Director General, National Mission for Clean Ganga (NMCG).
• Mr. Sanjeev Jaiswal, IAS Principal Secretary Water Supply and Sanitation, State Govt of Maharashtra.
• Dr M Satyanarayana, Executive Director, Hyderabad Metropolitan Water Supply and Sewerage Board.
• Mr. Pramod Kumar Sinha, President, Indian Water Works Association.
• Mr. Krishna Prakash Maheshwari, CEO, Adani Water.
• Mr. Rajneesh Chopra, Global Head for Business Development, VA Tech WABAG Ltd.
• Mr. Sreerama Babu, Senior Vice President, NCC Ltd.