Digital Solutions Pavilion
Over the last few years, digital transformation has gained traction as a key strategy for water utilities to redefine existing business processes, and in turn, enhance efficiency, safety and resilience of utility operations. At SIWW2018, PUB, Singapore's national water agency, unveiled its roadmap to be a smart utility, leveraging on smart technologies and solutions to digitalise Singapore's entire water system to improve operational excellence and meet future water needs. This Pavilion brings together smart and digital solutions providers to showcase the latest cutting-edge products and services to participating water utilities at SIWW2022.
We are inviting digital solution providers with the following expertise to exhibit with us:
Artificial intelligence and machine learning
Internet of things and real-time sensors
Smart water meters
Big data
Digital twin
Automation and robotics
Cybersecurity
Cloud computing and web services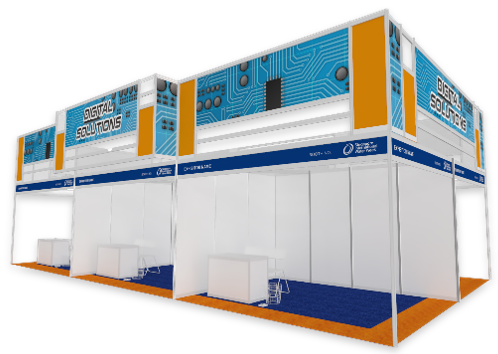 Note: Visuals shown for illustration purposes only and may be subjected to further revision.