Product/ Technology Showcases

A line-up of more than 30 product and technology showcases where participating companies will present their latest solutions and innovations.


Click to view more
*PS.1 Advancing Water Sustainability with Innovations
22 June 2021 (Tuesday), 2.30pm-3.30pm SGT (GMT+8)
Company Name: DuPont
Dry SWRO, fouling resistant SWRO and B-Free
Part 1: DuPont™ FilmTec™ Dry SWRO, a breakthrough for the water treatment industry.
The new dry SWRO product portfolio is a step-change innovation for the water treatment industry. Dry SWRO solutions will continue to meet or exceed technology performance standards. By using the new product portfolio, customers will experience a wide-range of benefits, including:
Longer storage time
Easier inventory and warehouse management
No need to check conditions of preservation solution
Reliable high quality and extended product warranties
Improved sustainability footprint
Safer installation due to 4kg reduction in weight and ease of handling
Part 2: Fouling Resistant SWRO FilmTec™ SW30XFR-400/34
FilmTec™ SW30XFR-400/34 Elements are designed specifically to handle biofouling in seawater desalination plants. Elements are equipped with advanced fouling-resistant and cleanability features, helping plants reduce the number of chemical cleanings, while maintain high rejection and low energy.
DuPont™ B-Free™, pre-treatment technology keeps your membranes free from biofouling
DuPont™ B-Free™ pre-treatment, a novel vessel-based media technology, offers purity with simple sophistication to cleaner reverse osmosis membranes and efficiently mitigates the effects of biofouling in Reverse Osmosis (RO) systems.
---
*PS.3 Sustainable Smart Water & Wastewater Treatment Plants of the Future – AQUADVANCED® Plant
22 June 2021 (Tuesday), 2.30pm-3.30pm SGT (GMT+8)
Company Name: SUEZ
The AQUADVANCED® Plant is an innovative software platform dedicated to real-time plant control that contributes to the preservation of resources and environment. Operators can understand, improve the performance of the plant in all its dimensions, comply with water quality regulations while optimizing operating costs through detailed monitoring of assets and their interactions. Composed of different decision support modules adaptable to any water treatment plant, the solution offers advanced functionalities from real- time monitoring and analysis of the performance to optimized and fully automated control features.
---
*PS.4 One Size Does Not Fit All: Balancing Membrane Life and Cost with the Right Hollow Fiber Technology

22 June 2021 (Tuesday), 9.00pm-10.00pm SGT (GMT+8)
Company Name: Memstar
Memstar products are widely used in pressurized UF and submerged MBR applications. We manufacture PVDF hollow fiber membranes by TIPS or NIPS processes in several pore size ratings and three different fiber dimensions. We offer 14 different module sizes, 5 of which are drop-in replacements of our competitor's products.
Memstar has pioneered operating processes for our pressurized UF and submerged MBR products, such as backwash-free cleaning, that minimize life cycle cost.
With the most comprehensive product offering of any mainstream hollow fiber membrane manufacturer and optimized operating processes, Memstar can provide the technology solution with the highest value proposition for your application.
---
*PS.5 Ecosystem Efficiencies – Delivering Value by Digitising the Water Utility
22 June 2021 (Tuesday), 9.00pm-10.00pm SGT (GMT+8)
Company Name: Binnies
At Binnies we believe that an ecosystem approach to digitisation is key to releasing the full potential of a water utilities data. Working in partnership with some of the largest UK water utilities we have developed a platform that achieves this. HELIX is a web based operational intelligence platform that integrates all the disparate data sources and analytics a water utility uses with artificial intelligence services and geospatial insight. Combined HELIX creates a dynamic virtual representation of the physical asset enabling users to proactively control and scenario options for optimised asset management throughout the water lifecycle.
---
*PS.6 Nanostone Water Innovative Ceramic Membrane Technology in Water Treatment Applications
22 June 2021 (Tuesday), 9.00pm-10.00pm SGT (GMT+8)
Company Name: Nanostone Water, Inc.
The Nanostone ceramic membrane represents the latest technological breakthrough from Nanostone Water. This unique and patented "segmented monolith" product is the most innovative ceramic membrane technology in the market, providing exceptional reliability and robust performance across a variety of water treatment applications and helped Nanostone Water gain rapid adoption in both municipal and industrial applications. Nanostone' s advanced ceramic-based filtration solutions physically remove suspended solids and pathogens from even the most challenging waters with reliable, simple and cost-effective processes while significantly reducing land and environmental footprints.
Click to view more
*PS.7 Trenchless Technology with Wavin Compact Pipe and TSDOQ system solution for Water, Gas & Waste Water
23 June 2021 (Wednesday), 2.30pm-3.30pm SGT (GMT+8)
Company Name: Wavin Singapore Holding Pte Ltd
Wavin Compact Pipe
With over 1.5 million meters installed worldwide, Wavin Compact Pipe can be considered as a proven and mature system. Wavin Compact Pipe technology offers the rehabilitation technique of renovating the defective pipe system by close fit lining without having to dig up or open trench.
Wavin Wavin TSDOQ
Wavin Wavin TSDOQ is a co-extruded three-layer PE 100-RC pressure pipe. TSDOQ provides maximum reliability and total security protection against point loads and surface damages without sand embedding needed in all in ground condition. Ideal for trenchless installation of new pipelines.
---
*PS.8 Addressing Industrial Water Challenges with Aquaporin Inside® Forward Osmosis Technology
23 June 2021 (Wednesday), 2.30pm-3.30pm SGT (GMT+8)
Company Name: Aquaporin A/S
Forward osmosis (FO) Membrane technology has shown unique advantages when dealing with wastewater streams which contain high organic contaminant or have water quality fluctuation challenges. Based on Aquaporin Inside® FO membrane technology, the FO containerized solution (FOCS) with treatment capacity ranging from 5 to 20 m3/day is developed. This FOCS system could provide robust and simple solution for decentralized wastewater concentration and water recycling. It is suitable for wide range of applications include leachate concentration, challenging wash-water concentration, valuables recovery and etc. FO Technology will be introduced and a few FO case stories will be shared during this session.
---
*PS.9 Test for Legionella in Only 25 minutes
23 June 2021 (Wednesday), 9.00pm-10.00pm SGT (GMT+8)
Company Name: Hydrosense Ltd
Hydrosense is the world's fastest rapid testing kit for Legionella bacteria, that can be fully conducted on-site, and requires no in-depth training or experience to carry out.
The test can be integrated into water management plans to improve water quality, streamline remedial work, reduce exposure and mitigate disastrous business impacts, such as shutdowns, fines, bad press and more.
Click to view more
*PS.11
Sustainable Water Solutions: Performance Achieved Across Industries
24 June 2021 (Thursday), 2.30pm-3.30pm (SGT) (GMT +8)
Co-organisers: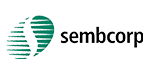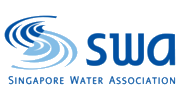 Decentralised wastewater recycling solution
Company Name: Sembcorp Industries Ltd
Backed by strong track record and over 20 years experiences in water and wastewater treatment, Sembcorp's decentralised wastewater recycling solution provides simple, reliable and economical solutions to industrial end users to maximise their water reuse.
Smart Water Metering Systems
Company Name: ZH Technologies International Pte Ltd
Using its patented pulse sensors and latest digital wireless transmission, ZH Technologies International's smart water metering reading solution provides secure, reliable and cost-effective solutions for remote reading of water meters. This directly helps the customers in efficient water management.
Advanced Oxidation Process (AOP)
Company name: Novexx Pte Ltd
Designed to treat difficult-to-remove dissolved contaminants (hydrocarbons, Activated Pharmaceutical Ingredient etc), Novexx's AOP system provide industrial users a solution incorporating low energy consumption and minimum operation risk & cost.
IoT & AI-based smart water management solution
Company name: Datakrew Pte Ltd
Leveraging the power of real-time data analytics, Datakrew's solution provides both sensing and control mechanisms for remote visibility and management of customer assets. It protects assets from water damage, flooding, and downtime, while reducing water usage and improving revenue for the users.
---
*PS.12 Invest in Future-proof and Proven Water Treatment Innovations: PWNT Presents Its Core Technologies Offering Sustainability, Long-term Reliability and Low Life-cycle Costs
24 June 2021 (Thursday), 2.30pm-3.30pm SGT (GMT+8)
Company Name: PWNT-Metawater
CeraMac®: Cost-effective Ceramic Membrane Design
CeraMac® is an innovative and cost-effective ceramic membrane filtration process designed by PWNT. This design allows the economically feasible use of ceramic membranes on surface water for large-scale applications, as well as in reuse and desalination pre-treatment applications.
SIX®: Suspended Ion Exchange for Organics Removal
SIX® is a suspended ion exchange process, suitable for treating surface waters to remove dissolved organics. The system uses an efficient resin contacting, separation and regeneration system, with brine used up to five times which helps reduce waste streams.
ILCA®: In-line Coagulation and Adsorption
PWNT's In-Line Coagulation and Adsorption (ILCA®) process was developed to minimise coagulation/flocculation footprint and to simplify pre-treatment upstream of CeraMac®. For most surface waters, coagulated feed water lowers the ceramic membrane fouling rate, but strong, large, setting flocs are not required for filtration with ceramic microfiltration. ILCA® was developed to provide only the necessary mixing at a short contact time for the CeraMac® system.
---
*PS.13 Introducing Evoqua's New VXVT Low Pressure Configurable UV Products Designed for Industrial Applications
24 June 2021 (Thursday), 2.30pm-3.30pm SGT (GMT+8)
Company Name: Evoqua Water Technologies
The VXVT products are designed for high efficiency and simple installation.
With a number of advanced control and integration features and a wide number of configurable options the range is designed to efficiently integrate into any industrial water treatment plant. The combination of efficiency, simple maintenance and improved integration will reduce OPEX costs for users. The range covers disinfection, de-ozonation and TOC reduction applications.
Click to view more
*PS.14 How VuLink Telemetry Revolutionizes Remote Water Data Collection
25 June 2021 (Friday), 1.00pm-2.00pm SGT (GMT+8)
Company Name: In-Situ
VuLink is a global cellular telemetry device that will change the way you think about remote water monitoring. Our turnkey solution is easy to set up, works from anywhere and delivers long-lasting power. So, you never have to worry about your equipment or your data.
VuLink is part of the most complete monitoring solution available. Instrumentation, telemetry and software work together within In-Situ's shared ecosystem to make it easier than ever to collect, access and manage your data.
---
*PS.15 Optimising Energy Efficiency in Wastewater Treatment Plant
25 June 2021 (Friday), 1.00pm-2.00pm SGT (GMT+8)
Company Name: Aerzen Asia Pte Ltd
Performance3from Aerzen represents the most efficient, high performance and flexible blower solution ever developed for oxygen supply to achieve maximum energy savings over an optimal control range with minimum investment volumes in biological aerations which accounts for 60% to 80% of a waste water treatment plant total energy requirements. We can customise machine configuration based on cutting-edge technologies incorporating our: AERaudit to retrieve existing plant data.
AERsmart to optimise various technologies of our Lobe Blowers, Screw Blowers and Turbo Blowers.
AERprocess to calculate the total airflow required (demand side) as well as the exact airflow required in each aeration zone (supply side) to maintain the DO at the set point.
---
*PS.16 Centrifuge Decanter ALDEC G3 VecFlow for Sludge Thickening & Dewatering
25 June 2021 (Friday), 2.30pm-3.30pm SGT (GMT+8)*
Company Name: Alfa Laval
Alfa Laval ALDEC G3 VecFlow™ sludge decanter centrifuge offers unmatched efficiency for wastewater sludge thickening and dewatering. The unique VecFlow™ feed zone minimizes turbulence, resulting in exceptional separation and 30% lower power consumption compared to traditional decanters. The combination of outstanding separation performance and operating flexibility lets you cut costs by optimizing your sludge dewatering processes in terms of cake dryness, polymer consumption or throughput.
---
*PS.17 Danfoss Energy Efficient & Sustainable Solutions in Water & Wastewater Treatment Plants
25 June 2021 (Friday), 2.30pm-3.30pm SGT (GMT+8)
Company Name: Danfoss
APP pumps and iSave ERDs are at the heart of numerous SWRO systems around the world – on land, at sea and on the move. High efficiency rates, simple and compact design, long service intervals and easy maintenance make them the perfect choice for both new and retrofit projects.
VLT® AQUA Drive is designed to provide the highest level of performance of AC-motor-driven water and wastewater applications. Featuring a wide range of powerful standard features, which can be expanded with performance-improving options, the drive is equally suited to both new and retrofit projects.
Click to view more
*PS.18 Cambi Thermal Hydrolysis: Recent Developments in the APAC Market
28 June 2021 (Monday), 2.30pm-3.30pm SGT (GMT+8)
Company Name: Cambi Group
Cambi's core offering is its patented thermal hydrolysis process (THP) technology, a sludge treatment process with significant emissions-reducing and multiple cost-saving benefits for medium and large municipal and industrial utilities. In tandem with anaerobic digestion, THP helps decarbonise wastewater sludge, food and garden waste, and other industrial biowastes. It is also the lowest carbon footprint pre-treatment option for sludge.
---
*PS.19 Wares - Smart Utilities Metering Through 5G/NbIoT Network
28 June 2021 (Monday), 2.30pm-3.30pm SGT (GMT+8)
Company Name: Wares
Wares provide E2E solution for utilities network digitalization. Wares Smart Utilities (WSU) provides devices for remote data collection, data transmission protocols and eco- system of applications.
Wares offers series of products for remote reading based on LPWAN network (NbIoT, LTE CAT M1). All devices have a built-in modem with an e-sim card and are equipped with an optical and magnetic sensors for data purpose.
Our application ELIAS use AI algorithms, big data analytics and provide various range of functionalities for Utilities Network Administrators and End Users.
---
*PS.20 Sustainable (Ground)water Management: Challenges and Solutions Using Integrated Modelling Approaches
28 June 2021 (Monday), 2.30pm-3.30pm SGT (GMT+8)
Company Name: Deltares/NUSDeltares
It is essential to ensure safe and available water for all the densely populated places on earth. Due to climate change and socio-economic changes worldwide, it becomes even more important to be well aware of the vulnerabilities of people and the planet to the water-related risks. An integrated approach is then necessary to be able to protect us for all these vulnerabilities. This webinar will first describe the challenges and our solutions (e.g. products, approach) for sustainable (ground)water management using integrated modelling approaches following with two nice show cases for India and Vietnam.
Click to view more
*PS.23 De Nora CECHLO-MS 200 On-site 12% Sodium Hypochlorite Generation System Brings Self-sustainable, Safer, Easier and Economical Operation in Water Treatment
29 June 2021 (Tuesday), 2.30pm-3.30pm SGT (GMT+8)
Company Name: De Nora
De Nora CECHLO-MS-200 on-site sodium hypochlorite generator uses the ion exchange membrane electrolysis process which enables to generate high concentration sodium hypochlorite of 12% and/or chlorine gas over 90%. On-site generation of disinfectant can eliminate danger in storing and managing hazardous chemical at site and allows you to control your operation cost even in state of pandemic and disaster.
By just using three simple and common consumables – Salt, Water, and Electricity, this technology provides safe, effective, economical, and sustainable solution for water treatment needs.
CECHLO-MS-200 systems are equipped with latest generation De Nora's proprietary DSA® electrodes and highly efficient proprietary electrolyser that ensure maximum efficiency and unsurpassed energy saving through innovative upgrades.
---
*PS.24 Imagine H2O Asia: New Products Showcase
29 June 2021 (Tuesday), 2.30pm-3.30pm SGT (GMT+8)
Company Name: Imagine H2O
From analytics for apparent loss reduction to pathogen surveillance in urban wastewater networks, seven (7) Imagine H2O Asia startups will showcase recently launched products or applications addressing a diverse range of water resource challenges across the Asia-Pacific.
---
*PS.25 Improve Efficiency Through Field Automation Solutions
29 June 2021 (Tuesday), 2.30pm-3.30pm SGT (GMT+8)
Company Name: FESTO
Piezo and technology in digitised solenoid valve:
Digitised solenoid valve that utilises piezo technology and software to switch between 50 different functions.
Innovative connectivity for flexible automation:
1. Intelligent valve terminal with integrated PLC, digital I/O, solenoid valve and multiple communication protocol.
2. Smart positioner with integrated pneumatic features.
Higher productivity with automated RO sampling:
Showcasing a customised solution that automates the existing manual water sampling process.
---
*PS.26 PUB Launches Request for Proposal for NB-IoT Smart Water Meters
29 June 2021 (Tuesday), 9.00pm-10.00pm SGT (GMT+8)
Company Name: PUB, Singapore's National Water Agency
The Public Utilities Board has called for proposals for the "DEVELOPMENT AND TRIAL OF NB-IOT WATER METERS". The study will give PUB an understanding of NB-IoT technology, viability, and market readiness for AMI water meter communications across Singapore.
The session will brief tenderers by providing an overview of the approach, scope of work, requirements, evaluation criteria, and timing of the NB-IoT trial.
The intended audience includes meter vendors, system integrators, and telcos that intend to respond to the requirement.
Click to view more
*PS.28 Remote Monitoring and Sensoring of Water Resources
30 June 2021 (Wednesday), 2.30pm – 3.30pm SGT (GMT+8)
Company Name: Royal Eijkelkamp
Water quality & quantity measurement solutions for testing ground water, surface water and wastewater. Water level data loggers' solutions for automatic measurement and registration of groundwater level, conductivity and temperature intrusion (example saltwater intrusion).
---
*PS.29 Smarter Storm Water Management Solutions
30 June 2021 (Wednesday), 2.30pm – 3.30pm SGT (GMT+8)
Company Name: Xylem
Xylem offers a wide range of storm water transport products that help our diverse customers protect people and property from the threats of storm water inundation and climate change. From pumps and pump accessories through monitoring and control solutions we offer a full suite of hardware to help move water, reliably and efficiently, when it's needed most. These products are supported by design and engineering services, digital tools and optimisation products; supporting the integration of technologies across the asset lifecycle and water cycle. We allow our customers to take control of their systems to reduce risks of flooding, environmental harm and societal impacts.
---
*PS.30 Technology of Tomorrow: How Netilion Will Ease Your Life with Auto and Self-service Remote Monitoring
30 June 2021 (Wednesday), 2.30pm – 3.30pm SGT (GMT+8)
Company Name: Endress + Hauser
Netilion is an IIoT solution platform by Endress+Hauser. It is an ecosystem combining digital services and system components to improve the lifecycle and asset management, maintenance, and support of instruments and analyzers.
Netilion enables users to keep track of their installed base, documentation and data management, and instruments' performance and health status. Netilion's digital services available today are Scanner, Analytics, Health, Library and Value.
Click to view more
*PS.33 Next Generation Water Security Technologies: Efficient and Robust Water Safety
1 July 2021 (Thursday), 1.00pm – 2.00pm SGT (GMT+8)
Company Name: Zweec Analytics
(a) AquaTEC™
AquaTEC™ is a smart biomonitoring technology that provides crucial first-line assessment of water quality to provide timely interventions for safeguarding water security. AquaTEC™ safeguards water quality automatically, 24/7 real-time, and remote monitoring and is capable of event detection within 30 minutes.
AquaTEC™ has enabled 50% increase in process efficiencies in plant operations and up to 3 times increase in manpower productivity.
(b) Algapro™
Algapro™ is an AI-based, fully-automated Phytoplankton Recognition and Counting System that AI-based automatic algae monitoring system that revolutionises algae monitoring approach. With the integration of Deep Learning Algorithms, advanced automation systems and expert knowledge, Algapro™20S enables algae monitoring at large scale and high frequency by breaking the limitations of professional manpower resources and relieving experts from labour-intensive manual microscopic examination. Algapro™20S augments accuracy, consistency, and efficiency of algae recognition and counting.
(c) BacSENSE™
BacSENSE™ is a cutting-edge rapid microbial detection technology that enables early prevention of microbial contamination in water sources (e.g. E-coli bacteria). BacSENSE™'s advanced capabilities enable time-to-detection to be reduced from 24 hours to 6 hours.
---
*PS.34 Dropwise Condensation Technology - Enhanced Condensation for Improving Energy Efficiency and Productivity
1 July 2021 (Thursday), 1.00pm-2.00pm SGT (GMT+8)
Company Name: Kurita
Kurita Dropwise Technology is the awarded energy-saving technology that greatly improves the heat transfer coefficient of a steam heat exchanger. Normally, in a heat exchanger, a water film generated on the metal surface is a factor that hinders heat transfer. This technology can be applied while production equipment is running, contributing to energy saving and productivity improvement in a wide range of industrial fields.
---
*PS.35 Climate Resilient and Climate Adaptive Shore Protection
1 July 2021 (Thursday), 2.30pm – 3.30pm SGT (GMT+8)
Company Name: Delta Marine Consultants (DMC)
XblocPlus is a single layer armour block which is efficient in material use and sustainable due to its low CO2 emissions. The system is resilient to climate change as tests have shown that it can withstand waves twice as high as the design wave. The system is also climate adaptable. If sea level rise causes excessive wave overtopping 2 rows of units can be replaced by XP-Overtop units which reduce the overtopping.
XblocPlus can be adjusted to stimulate biodiversity in the armour layer in order to create nature value in the shore protection.
---
*PS.36 Sustain Your Business with an Operational Intelligence Platform
1 July 2021 (Thursday), 2.30pm – 3.30pm SGT (GMT+8)
Company Name: ST Engineering
AGIL ™ Ops Hub is an operational intelligence platform that enables you to respond quickly and accurately to any crisis, leading to swift and optimised operations for your business. Join us as we explore how centralising your information and operations into a single view can give situation awareness, real-time insights for better collaboration, how Artificial Intelligence/Machine Learning enhances operations to reduce operating costs, and streamline operations through digitalisation and automation.
---
*PS.37 PUB x 500 Startups - Commercialisation Programme Demo Day
Organised as part of the Urban sutainability R&D e-Symposia

1 July 2021 (Thursday), 1.00pm – 2.00pm SGT (GMT+8)
Co-organisers:

and PUB, Singapore's National Water Agency
Join us for an exciting session with six water technology start-ups and learn more about their innovations at this virtual demo day! Covering biomimetic membranes, nanofiltration technologies, drones and other cutting-edge water technologies, this event showcases the boundless opportunities the industry has to offer! Proudly brought to you by PUB's Singapore Water Exchange and 500 Startups.
Moderator:
*denotes free-to-air content