Kishia Powell
Chief Operating Officer and Executive Vice President
DC Water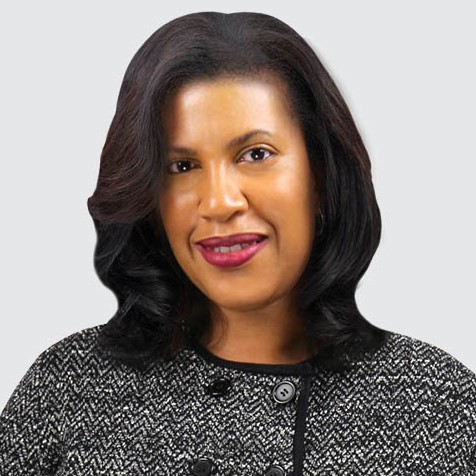 Kishia L. Powell joined DC Water in May 2020, and serves as the Authority's Chief Operating Officer and Executive Vice President, overseeing all operating departments, as well as the Customer Service and Administration clusters. Ms. Powell comes to DC Water from her previous role as Commissioner of the City of Atlanta's Department of Watershed Management, where she had served since June 2016. With expertise in sustainable infrastructure management and utility operations, she has leveraged 22 years of experience in both the public and private sectors to successfully serve municipalities across the United States and London, England.
As Atlanta's Watershed Management Commissioner, she was responsible for oversight of $644M in annual operating expenditures and a five-year capital improvement plan of $1.26B including the Water Supply Program to secure Atlanta's water future, which reached a significant milestone in April 2020 when water from the Chattahoochee River started filling the quarry. As part of her tenure she worked to set the strategic direction of Watershed Management with a focus on financial resilience, improving service delivery, infrastructure investment, and workforce development including a partnership with the City of Atlanta's Department of Corrections to reduce recidivism by hiring prerelease non-violent offenders as Watershed Trainees. Under her leadership, the Utility's Smart H2O and Innovation platform was formed to leverage new technology, a digital and data-driven transformation and a business model that focused on people, process and policy. As a Global Water Leader, she led the Department to recognition in the inaugural class of Leading Utilities of the World during the Global Water Summit in Madrid, Spain in April 2017.
Prior to joining the City of Atlanta, COO Powell served as the Public Works Director for the City of Jackson, Mississippi where she was responsible for developing a programmatic strategy and master plan for Jackson's Municipal Special Sales Tax-funded infrastructure improvements program including the "Greening the Gateways" initiative which led to the City's award of a $16.5 million TIGER Grant in October 2015. In 2008, she was appointed Bureau Head of Water and Wastewater for the City of Baltimore to lead a 1900-person agency with an annual operating budget of $300M and a six-year CIP of $2.2B serving 1.8M customers. Based upon her work in Baltimore she was named the 2010 Maryland Water Environment Federation's Water Hero.
In 2018, COO Powell was nominated for the Center for Servant Leadership/Turknett Group Leadership Character Award; and she received the Pacesetter Award from the National Association of Minority Contractors. In 2019 and 2020 she was recognized as one of Georgia's Top 100 Influential Women in Engineering Georgia Magazine and received the WaterNow Alliance's 2019 Impact Award for leadership in closing the country's first publicly offered Environmental Impact Bond. On behalf of DC Water, COO Powell serves on the Board of the National Association of Clean Water Agencies as the Board Treasurer. COO Powell is a licensed Professional Engineer in the District of Columbia, Virginia and Maryland. She holds a Bachelor of Science degree in Civil Engineering from Morgan State University's Clarence M. Mitchell, Jr. School of Engineering. Throughout her career she has maintained a strong sense of ethics and has distinguished herself as a leader, blending global reach, local knowledge, strategic thinking, and technical excellence to deliver sound solutions.