Nick Birrell
Vice President, Utilities Industry Strategy
Oracle Utilities JAPAC (AUS)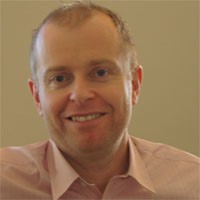 Nick Birrell is Vice President of Industry Strategy at Oracle Utilities. He works closely with energy and water utilities to help guide Oracle strategy in the utilities industry.
Nick is passionate about the dramatic transformations occurring in our industry and technology's role in all of this. For many years he has consulted in the business and information technology domain, providing strategic guidance, solution insights and implementation expertise to utilities across the globe. Overall, he holds firm to his belief that technology, when done right, is a positive agent of change, not just for the utility but for the local community it serves, and ultimately the Planet.
Nick holds a Bachelor of Economics, a Bachelor of Arts (Political Science Honours) and a Master of Business Administration from Monash University in Australia.