Co-Organisers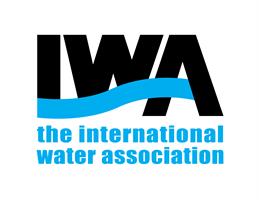 International Water Association (IWA)
The International Water Association is the organisation that brings together science and practice of water management in order to reach a world in which water is wisely managed to satisfy the needs of human activities and ecosystems in an equitable and sustainable way.
The IWA is a global knowledge hub and international network for water professionals and anyone concerned about the future of water. We bring together know-how and expertise to instigate ground-breaking solutions.
Find out more about IWA:

PUB, Singapore's National Water Agency
PUB is a statutory board under the Ministry of the Environment and Water Resources. It is the national water agency, and manages Singapore's water supply, water catchment and used water in an integrated way.
PUB has ensured a diversified and sustainable supply of water for Singapore with the Four National Taps (local catchment water, imported water, NEWater, desalinated water).
PUB calls on everyone to play a part in conserving water, in keeping our waterways clean, and in caring for Singapore's precious water resources. If we all do our little bit, there will be enough water for all our needs – for commerce and industry, for living, for life.
Find out more about us