Carlos Cosín Fernández
Chief Executive Officer, Almar Water Solutions and President,
International Desalination Association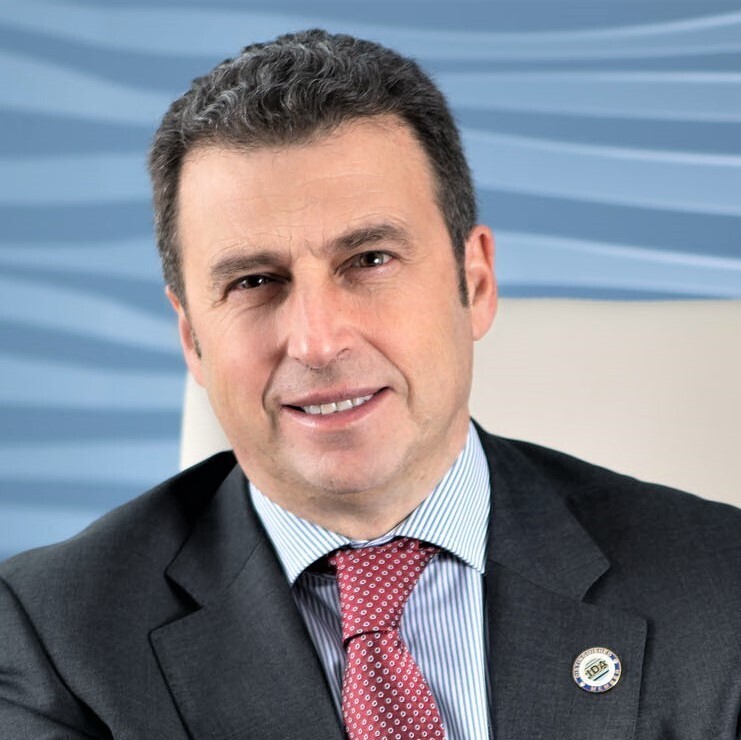 Carlos Cosín is the CEO of Almar Water Solutions and leads the strategic management and development to implement its vision and drive its success in the sector.
Before that, he worked at Abengoa between 2005 and 2016. At the end of his career, he was Chairman and CEO of Abengoa Water, the water subsidiary of the group (2012-2016). During 2011 he was General Manager of Befesa Water (depending on Befesa Environmental Services). He has been in charge of developing water activities worldwide (such as desalination or water reuse) under EPC or BOOT models. His first step at Abengoa was as International Division Manager for the water business division (Befesa Agua).
Mr. Cosín also spent seven years (1997-2004) at Veolia Water Systems, first as Desalination Business Manager and later, he held several managing positions in Veolia Water branch in Spain. There, he restructured the various water activities (drinking, waste water, reuse and process) while enhancing technology transfer at the same time.
Prior to his incorporation in Veolia, he held several high level positions, most notably the ownership of a private company that developed and designed heat exchangers.
Mr. Cosín holds a degree in Agricultural Engineering from the Universidad Politécnica de Madrid in Madrid, Spain. He is currently the President of the International Desalination Association and has been an active member of their Board of Directors for the two previous terms (2013-2015 and 2015-2017). He also was a member of the Steering Group of the European Innovation Partnership on Water (EIP Water) between 2013 and 2016. He was born and raised in Madrid, Spain.