Systems on Silicon Manufacturing Company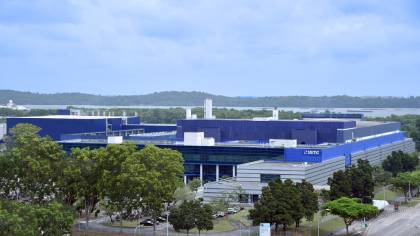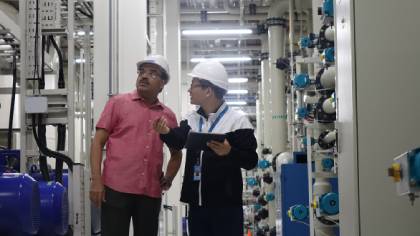 Systems on Silicon Manufacturing Company (SSMC) is incorporated in 1999 and is a joint venture between NXP Semiconductors and Taiwan Semiconductor Manufacturing Company (TSMC). The company specialises in providing advanced analog and high performance mixed signal semiconductor solutions for Connected Car, Secured Connectivity, Portable & Wearables and Internet of Things (IOT). The key technologies range from 0.25 micron to 0.11 micron, supporting logic, embedded flash memory, sensors, BCD, mixed signal and RF applications.
Combined with best-in-class foundry services, superior technical support and proven quality products, SSMC has achieved strong recognition for business excellence over the years:
Singapore Manufacturing Excellence Award (MAXA) in 2007 for manufacturing innovation and excellence,
Singapore Quality Award with Special Commendation in 2013 honoring global leadership achievement,
Watermark Award in 2013 SSMC for achieving water sustainability and protecting our environment.
Global Excellence Performance Award in 2014 recognising world class quality performance, and
Singapore President Award in 2015 for environment and water resource sustainability
SSMC is committed to the conservation of our water and the environment. This social responsibility has been incorporated into our corporate values and operation strategies. In 2002, SSMC became the first company in Singapore to use NEWater for wafer manufacturing when it was introduced as a source of water supply. The use of NEWater removed the needs to further treat tap water to meet wafer fabrication standards and in so doing, saves on maintenance cost. The company has adopted Lorong Harus Wetland since 2012 and is strongly involved in Active, Beautiful, Clean (ABC) Waters program and Singapore World Water Day annually. In addition, SSMC also believes strongly in environment awareness starts from young and has adopted schools to promote environmental consciousness among youths.
With continual challenge from an evolving semiconductor landscape, SSMC synergises the strengths of our core capabilities and the expertise of our skilled workforce to be more adaptive, innovative and responsive in delivering world's leading automotive quality semiconductor wafers to our customers.