Co-Located Event
Sands Expo & Convention Centre, Marina Bay Sands, Singapore
8 - 12 July, 2018

Applicable Fee
About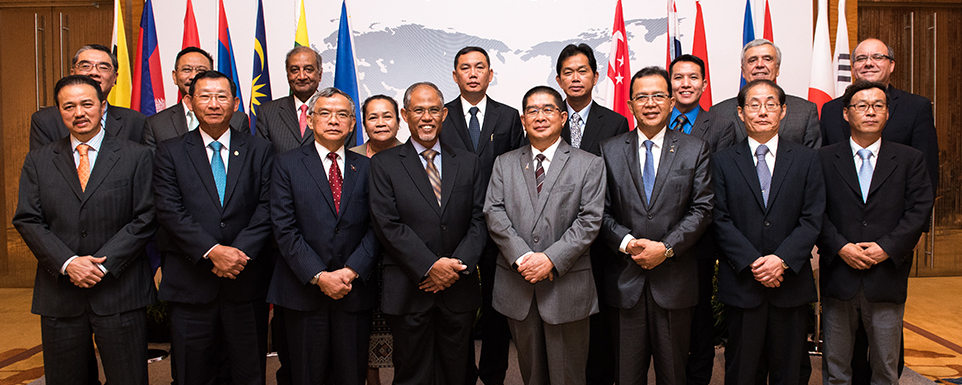 SIWW 2018 participants can look forward to a myriad of co-located meetings, workshops, seminars, and networking sessions. Enjoy more opportunities to network and understand practical and sustainable water solutions.
INTERESTED TO HOLD YOUR EVENT ALONGSIDE SIWW 2018?
Enjoy increased attendee turnout with delegates across all three integrated events including the 6th World Cities Summit and 4th CleanEnviro Summit Singapore. Add to the vibrancy and buzz of your event by leveraging SIWW's intense media attention and growing participation!
Email Ms Noby Ang at
Noby_ANG@pub.gov.sg
to find out how you can organise your event alongside SIWW 2018.
(Sunday, 08 July 2018)
09:00 - 14:00
Per- and Poly-FluoroAlkyl Substances (PFAS) Research Collaboration Workshop
Workshop: Begonia 3003-3004
Lunch: Begonia 3103-3104
(Monday, 09 July 2018)
17:30 - 19:30
Energy Recovery
Networking Event: Begonia Jr 3111 - 3112
---
18:30 - 21:00
GREEN, SMART & SUSTAINABLE CITIES NETWORKING RECEPTION
Networking Reception: Eden Hall 28 Nassim Road Singapore, Singapore 258403
(Tuesday, 10 July 2018)
09:00 - 12:30
Better Business for Children: Private Sector Partnerships for achieving Safe Water, Sanitation & Hygiene for All (SDG 6)
Workshop: Heliconia Jr 3414
---
13:20 - 18:00
Kick-off Meeting for the 2nd AIWW (Asia International Water Week)
---
14:00 - 18:00
Dealing with the Sanitation Nexus: The Need for Technology Disruption
Seminar: Begonia Jr 3111-3112
---
14:00 - 17:00
NEWRI-LEF Asia Network of Excellence in Water Development Work
Hibiscus 3601AB-3602
---
14:00 - 18:00
Use of Earth Observation Data for Improved Performance in Water Supply Services
Cassia 3205
Lunch: Cassia 3206
---
14:00 - 17:30
Leading Utilities of the World Inauguration
Begonia Room 3001A/B-3002
(Wednesday, 11 July 2018)
09:00 - 14:00
Seminar on ABC Waters - Towards Resilience, Liveability and Sustainability in Design & ABC Waters Certification 2018
Seminar: Hibiscus 3601A/B-3702;
Lunch: Hibiscus 3603-3704
---
09:00 - 13:00
Sharing experiences from the Australian Water sector to delivering improved safe water supplies across South East Asia in a time of shifting climate and urban population growth
Cassia 3206-3306
---
09:30 - 11:00
An Action Agenda for the Sanitation Economy: Aligning Business Approaches for Water, Sanitation, Energy, Food, Agriculture, & Health
Workshop: Cassia 3305
---
13:00 - 16:00
SWA-APDA Joint Conference
Seminar: TBA
---
14:00 - 18:00
2nd International Conference on Water Policy "Urban Water Security – Which Policies Work"
Lecture & Tea Break: Heliconia 3404-3405 and 3504-3505
---
14:30 - 17:00
10th Water Business Forum: Smart Integrated Water Management for Sustainable Cities
Heliconia 3406-3506
---
11 - 12 July, 2018
Antwerp Night
Networking Cocktail
(Thursday, 12 July 2018)
00:00 - 00:00
Australia-Singapore Infrastructure Funds Forum
Hibiscus Jr 3611-3612
---
12 - 14 July, 2018
IDA Academy – SgWA Desalination Masterclass
---
12 - 13 July, 2018
IDW2018: 11th International Desalination Workshop
---
09:00 - 16:00
Canada Water Tech Seminar 2018