Mr Peter Nicol
Global Water Director, Jacobs
Biography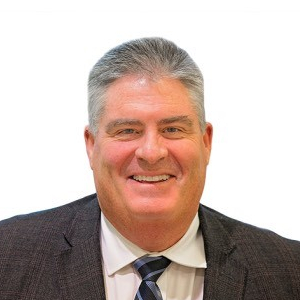 Peter Nicol currently serves as Global Director of Water at Jacobs and was formerly CH2M's Global Water Business Group President where he had full profit and loss responsibility for the $1.4 billion global water business, including leading more than 5,000 water professionals, in 175 offices, in more than 50 countries worldwide. Under Peter's leadership, CH2M solidified its brand as the global market leader in water and wastewater design work, and he continues to lead Jacobs' industry-leading water efforts. Peter joined CH2M in 1980 after receiving his Bachelor of Applied Science degree in Geological Engineering and Applied Earth Sciences from the University of Toronto. As Jacob's Global Director of Water Mr. Nicol is responsible for establishing and working closely with our regional business units implementing our Global Water Strategy for project development, programme management, planning, engineering, design-build and operational services.
Mr. Nicol brings nearly 40 years of experience to our industry and plays key roles in numerous industry and advocacy organizations, including the Water Environment Association of Ontario (WEAO), Canadian Water Works Association (CWWA) and Water Environment Federation (WEF). He was bestowed the WEF's Arthur Sidney Bedell Award for his extraordinary personal service in the water pollution control field. He also received the Water Environment Association of Ontario (WEAO) Geoffrey T.G. Scott Memorial Award in recognition of outstanding leadership and inspiration in the Water Environment Industry. Mr. Nicol was also honoured for his outstanding, meritorious service by induction into the Select Society of Sanitary Sludge Shovellers for the Water Environment Association of Ontario (WEAO), Western Canada Water and Wastewater Association (WCWWA) and Atlantic Canada Water and Wastewater Association (ACWWA).
With sustainable infrastructure, a hot topic in our industry today, Mr. Nicol is sharing his water expertise and knowledge of delivering sustainable infrastructure to the Board of the Cornell Program in Infrastructure Policy (CPIP), where he works alongside other global infrastructure leaders to develop new policy approaches, educational programs and outreach efforts to address aging infrastructure and the delivery of critical infrastructure services.
Mr. Nicol is also the Chairman of the Board of the Canadian Nuclear Laboratories and a member of the Board of Directors of Canadian National Energy Alliance (CNEA) which is the operator for the Government-owned Contractor-operated contract to manage and operate Canadian Nuclear Laboratories, previously a subsidiary of Atomic Energy of Canada Limited (AECL). Canadian Nuclear Laboratories is a world leader in nuclear science and technology offering unique capabilities and solutions across a wide range of industries. Actively involved with industry-driven research and development in nuclear, transportation, clean technology, energy, defense, security and life sciences, CNL provides solutions to keep these sectors competitive internationally.