Mr René Hoeijmakers
Executive Director, Water, Ramboll
Biography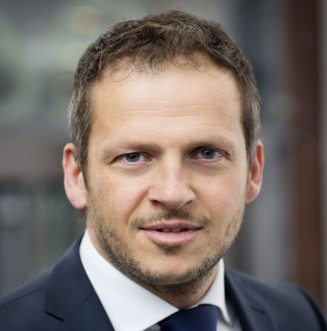 Rene Hoeijmakers is Executive Director for Ramboll's global water practice. He holds a BSc. in environmental engineering (1993) from HAS University of Applied Science in The Netherlands and an Executive Education from MIT Sloan School of Management (2012). He has 24 years of professional experience in the international water sector.
Rene joined Ramboll early 2016, and in his role, he focuses on globalisation and international growth of Ramboll's Water business, digital innovation & lean start-up and development of the key account
management programme. All in support of the 4 global divisions within Ramboll water: climate adaptation & landscape architecture, water & wastewater treatment, water resources management and water & wastewater networks.
Rene started his career with a Dutch water utility company (WML) in 1995, working as a water resources management, water supply and water treatment engineer. During those years, the utility company started the first commercial daughter company catering for industrial water users as well.
Rene joined KWR in 2000, the Dutch water cycle R&D Institute owned by the water utilities, and worked on several research projects, amongst others on sustainable water supply, pellet softening and horizon scanning techniques for long term water security planning.
In 2001, he joined international consulting engineering company Royal Haskoning, working as a consultant and project manager for primarily the Dutch and Belgian drinking water and industrial water markets, but also gained international project experience across Europe, Africa and the UK. In 2007, Rene was appointed Business Development Manager for the Gulf region for Royal Haskoning's Water Group, based in the UAE (Dubai). He was responsible for starting and growing the water business in the UAE, Qatar and Oman.
After 10 years at Royal Haskoning and 4 years in the Gulf, Rene joined Arcadis back in The Netherlands in 2010 to start and grow a new water supply and treatment business serving water utilities in The Netherlands and industrial clients throughout Europe.
After 6 years at Arcadis, Rene joined Ramboll early 2016 as the Executive Director for Ramboll's global Water Practice.