Mr Vishal Sharma
Senior Vice President & General Manager, Nalco Water Asia Pacific
Biography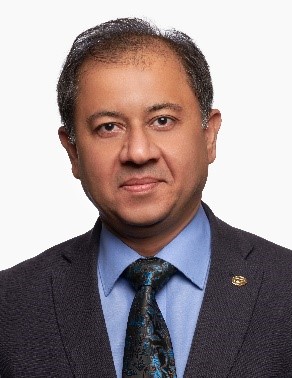 Vishal Sharma is senior vice president and general manager of Nalco Water Asia Pacific, an Ecolab Company that is reinventing the way water is managed. As a division of Ecolab (ECL) - the global leader in water, hygiene and energy technologies and services that protect people and vital resources – Nalco Water specialises in water management, helping industrial and institutional customers through innovative science, digital technology, connected chemistry and extensive knowledge to minimise water use and maximise water quality.
Having previously been the regional president for the Middle East and Africa Region for Ecolab, Vishal has lived and operated across five continents, in both developed and developing markets, and in operational as well as strategic roles over two decades. He is also credited with multiple turnaround and scale-up initiatives, including successful start-up operations.
Vishal is a seasoned business leader with a strong track record in growth driven by a sharp focus on financial performance. He is passionate about value creation for customers and stakeholders, while building the capabilities of individuals and teams. A transformational leader grounded by a belief in continuous improvement, Vishal prioritises learning and coaching opportunities for his team.
Aligned with Nalco Water's innovative approach, Vishal is a keen observer of economic and geopolitical developments, with a consistent and active involvement in new initiatives.
In his role as senior vice president and general manager of Nalco Water Asia Pacific, Vishal actively explores solutions that support sustainability in business operations and the environment to make the world a better place for future generations.