Executive Interview with Chong Mien Ling, Chief Sustainability Officer, PUB, Singapore's National Water Agency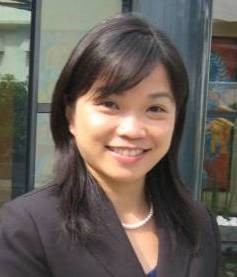 In this issue, we sat down with Chong Mien Ling, Chief Sustainability Officer of PUB, to talk about their inaugural
Sustainability Report
. The Report outlines the PUB's initiatives towards becoming a more sustainable organisation, including the target to achieve net zero emissions by 2050.
Besides overseeing PUB's sustainability efforts, Mien Ling is also the Director of Policy & Planning. On the back of her wealth of experience in sustainability, policy and planning, and water R&D, she sheds light on key considerations for putting this Report together, as well as the framework, strategy, and initiatives that have been set out.
Read PUB's inaugural Sustainability Report here >>Q: Congratulations on the recent release of PUB's inaugural Sustainability Report. Can you share with our reader the drivers and considerations for putting this report together?

Worldwide, there is growing emphasis on the need to combat climate change. In Singapore, the government announced this year the Singapore Green Plan 2030, which is our national roadmap towards sustainable development and net-zero carbon emissions. PUB's inaugural sustainability report is timely as we aim to affirm our continued commitment to sustainability to our stakeholders and build more transparency and accountability around our sustainability efforts. We also take the opportunity through our report to encourage our stakeholders to join us in our sustainability journey and play a part in protecting our waters and the environment.

Q: What are some key insights that a reader can glean from the Report?

The report illustrates PUB's take on sustainability and our overall sustainability approach, with details of the initiatives that PUB intends to implement to further this objective in the future.
While this sustainability report is PUB's first, sustainability is not new to PUB. From our early efforts to build up our water resources and more recent ones in diversifying it, every one of PUB's milestones serves to strengthen Singapore's water security and sustainability. Sustainability means being able to continue to deliver our business into the long future responsibly. In this sense, sustainability is everything that PUB does – from ensuring that we have an adequate water supply in the face of climate change, having an engaged and competent workforce, to building strong partnerships with the community, and achieving business excellence. These efforts form the four main pillars of PUB's sustainability framework.
Q: PUB successfully closed the water loop some two decades ago. Today, in the face of climate change, it is working on closing the carbon loop. Could you weigh in on PUB's strategy in reducing carbon emissions?
In line with the Paris Agreement in 2015, Singapore has committed to reduce our Emissions Intensity by 36 percent from 2005 levels by 2030 and stabilise our greenhouse gas emissions with the aim of peaking around 2030. More recently, under the Singapore Green Plan and GreenGov.SG movement, the public sector aims to peak its carbon emissions around 2025, ahead of the national target. PUB's efforts towards decarbonisation are aligned with the national and public sector targets.
As PUB moves towards more diversified and climate-resilient sources of water as part of our water loop, the large energy and carbon footprint of these climate-resilient water sources pose the greatest barrier to their sustainable use. Singapore imports almost the entirety of its energy needs in the form of fossil fuels, including what is required to produce water and treat sewage. In the face of a climate-threatened future, it is then critical for PUB to not only ensure a closed water loop, but also work towards closing the corresponding carbon loop.
With PUB's indirect emissions from electricity consumption accounting for about 80% of PUB's total emissions, the most direct method would be to find ways reduce this large demand. PUB actively explores more energy-efficient technologies to be adopted in our new plants and infrastructure. They include biomimicry and pressure-retarded osmosis, which will bring down desalination energy requirement from the current 3.5kWh/m3 to close to 1kWh/m3 at the system level in the long term.
However, with technological constraints, there is a limit to how much PUB can reduce this energy requirement. To further decarbonize our operations, PUB also actively explores alternative sources of energy to replace the current fossil fuel-based energy sources. In land-scarce Singapore, PUB's vast reservoir surfaces present great potential to harness an alternative source of energy – solar energy. To date, PUB has awarded tenders for floating solar PV systems that can generate 64MWp of solar power, the largest of which is the 60MWp system at Tengeh Reservoir which was commissioned in July 2021.
With these efforts to reduce and replace our carbon emissions, we would only be able to abate approximately 60% of our total emissions by mid-century. To achieve net zero, capturing and removing carbon that we emit is the next big task on hand. With the recent launch of PUB's Carbon Zero Grand Challenge, PUB is studying new technologies such as CCUS and carbon removal solutions that can be integrated with our water treatment facilities so that we can achieve net zero emissions by mid-century.
Q: Within the framework, strategy, and initiatives set out in the Report, what do you see as the biggest obstacles to achieving sustainability?
As the national water agency, similar to our mission, PUB's sustainability efforts involve a few key challenges. The most significant of them would be relating to climate change and Singapore's rising water demand.
Singapore is one of the most water-stressed countries, with water demand projected to double by 2060. We not only need to plan and implement water infrastructure ahead of demand, we also need to ensure that our water demand does not rise at an unsustainable rate. To manage water demand, in addition to water conservation campaigns and nudges, a key project PUB has embarked on is the Smart Water Meter Programme, which serves to encourage behavioural change towards water conservation. Its first phase will involve the installation of 300,000 smart water meters across Singapore by 2023. Water consumption will be read automatically and transmitted back to PUB daily. Through a web portal, customers will have easy access to their daily water usage data, empowering them to track their daily consumption and adopt water-saving habits. This also helps PUB take a data-driven approach, to optimise demand management and supply planning at the systems level.
Another key challenge to PUB is climate change. Weather uncertainties and prolonged dry spells threaten our water supply. Rising sea levels and intense storms also increase our coastal and inland flood risks. Other than mitigating the impacts of climate change through our decarbonization efforts, as utility leaders, we also need to take the necessary adaptation actions. Since April 2020, PUB has taken on the role of Singapore's coastal protection agency, to lead and coordinate whole-of-government efforts to protect Singapore from the threat of rising seas, and to undertake holistic management of inland and coastal flood risks. We need to find effective solutions to protect Singapore coasts and minimize flooding risks. We will learn from utilities around the world and adapt best practices to Singapore. We have developed a national coastal protection master plan, which outlines adaptation pathways to develop flexible and adaptive measures to address the uncertainty of climate change and sea level rise. Our planning efforts will also integrate with local development and land-use plans, exploring innovative and multi-functional solutions, including nature-based measures.
Q: What roles do you see key stakeholder groups, such as industry, academia, and community, play in supporting these ambitious plans?
PUB believes that every one of our stakeholders has a part to play in this sustainability journey to conserve and protect our waters.
Making water conservation a way of life requires long-term sustained efforts and changes to individual habits. As an individual, every one of us can make a difference by using only what we need. While PUB organises various water conservation campaigns throughout the year, we also work with the Ministry of Education to incorporate water-related topics in the school curriculum to deepen students' knowledge of Singapore's Water Story and inculcate good water-saving habits.
Singapore's businesses and industries can also do their part in conserving water in their operations and processes. While PUB provides incentives through funding and certification schemes, to support the implementation of water efficiency projects, every company can do their part by being more conscious of water in their daily work.
Looking further into the future, PUB recognises the importance of innovation and is working to grow water technologies through R&D. However, we cannot accomplish this alone. We need the support of a strong ecosystem of local and international companies, research institutes and experts to co-create innovative solutions with us.
Q: Any final words or thoughts?

Singapore, as a small city-state, is not naturally endowed with natural resources, including her options and availability of alternative energy sources. The path to decarbonise is an arduous one, but one that PUB is committed to take, because climate change is an existential threat to us. I look forward to connecting with like-minded utilities at
SIWW2022
, to work collectively towards a sustainable future for generations to come.