Executive Interview with Nimesh Modak, Managing Director, Imagine H2O Asia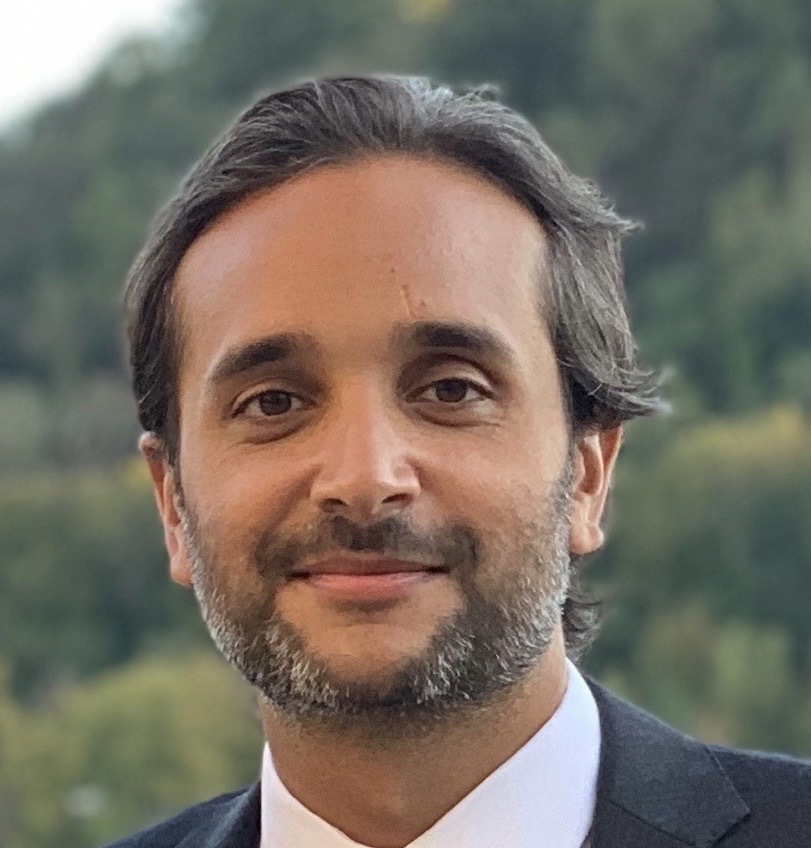 Imagine H2O Asia
, led by the global NGO
Imagine H2O
, is on a mission to make water innovation more accessible in the region. Based at
Singapore Water Exchange (SgWX)
, Imagine H2O Asia partners start-ups to help scale their businesses using Singapore as springboard for South and Southeast Asia.
We caught up with Nimesh Modak who recently relocated to Singapore to help steer the program to new heights with the support of a growing community of
Singapore International Water Week (SIWW)
partners. Learn about why they are more than a start-up accelerator and how your organisation can get involved.
Q: We heard the exciting news that you are relocating to Singapore! This must be a really huge decision. Can you tell us why?

While it's no secret in our office that I am quite capable of crossing an ocean for a plate of
char kway teow
or
nasi lemak
, the reason for my move to Singapore is more about water innovation than food. Successful startups tackle urgent and underserved problems. We aren't short on these when we talk about the water and climate risks converging on Southeast Asia. Rising to these challenges, we see more startups in water tech springing up in Singapore and the wider region. 60% of our startup applicant pool this year came from a dozen countries across the Asia-Pacific with a noticeable uptick in founders from outside the water industry.
This entrepreneurial activity spells new opportunities for Imagine H2O Asia, Imagine H2O's Singapore startup hub launched in 2019. I am excited to get a little closer to the action as we launch Cohort 3 next month and look forward to working with an exceptional team and network of partners as we try to make water innovation, in its many shapes and forms, more accessible in the region.
Q: With your move, can we expect any exciting new plans for Imagine H2O Asia in the region?

Imagine H2O Asia is more than a startup accelerator. We are trying to create new markets for our innovators and that means helping them identify, design and even fund pilot projects targeting the region's many challenges. We become long-term partners in that effort - working alongside a growing community of end-users in South and Southeast Asia that want to leapfrog conventional ways of managing water and wastewater resources.
But innovation needs a helping hand to succeed. With our partners including
Enterprise Singapore
,
PUB
,
SUEZ
,
Xylem
,
Kurita
and the
World Bank
, we are planning a bigger and bolder program this year to do just that. Startups will access new pilot and commercial customers (or Ecosystem Partners as we call them), greater industry visibility from our home at the SgWX, an expanded in-country advisory network and more pilot funding to jumpstart market validation. The Water Technology Access Partnership (WTAP), a new initiative launched this year in collaboration with the World Bank's Global Water Practice, will help startups secure those crucial early reference cases in several emerging markets in the region.
Q: What advice do you have for promising start-ups out there?
It may sound trite, but there has never been a better time than now to be in your seats. I truly mean it. We need to do more with less and innovation is vital to helping us do that. Capital is available, regulations are tightening, data and other enabling technologies are ubiquitous, and globally, I think there is greater acceptance of the interdependence of water and climate disruption.
Now I don't need to tell this crowd that the sector has its unique challenges for any startup or aspiring entrepreneur. However, risks that we can't wish away are there to be managed. A few lessons for startups? Spending a lot of time with your customer is always a good place to start, but it's also a never-ending process. Focus on identifying that beachhead market and reassessing the next segments with the same discipline as you grow. Also, think through the whole delivery of your solution. This is particularly important when entering new markets in the current environment. As you adapt to working with local partners because of travel restrictions, you may need to modify how you operate and sell.
But also remember there are a lot of organisations and initiatives out there, like SIWW, that want to see you succeed. Take advantage of those resources. Oh, and reach out to Imagine H2O Asia if you haven't already. We would love to hear from you!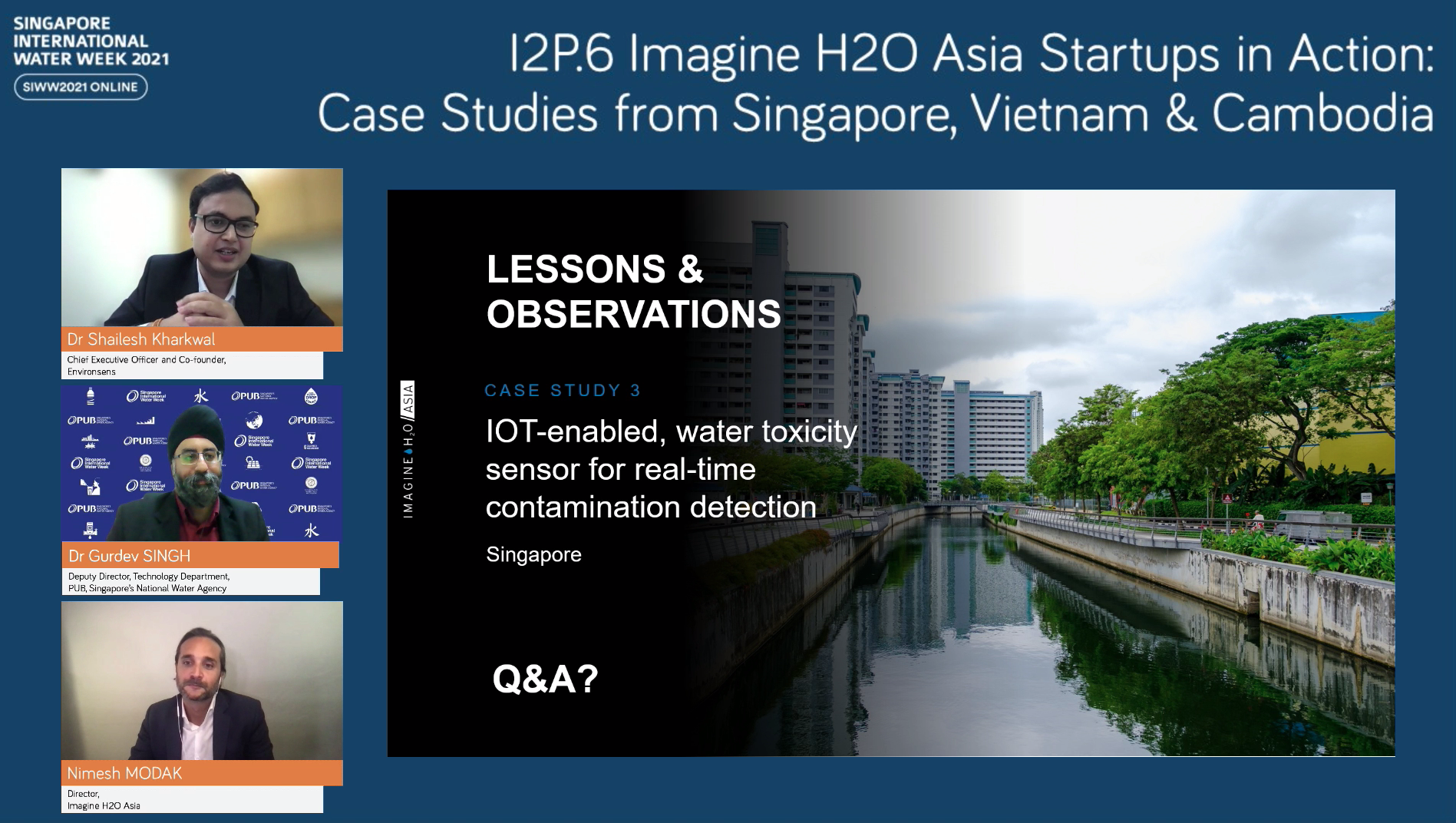 Q: A key thrust of Imagine H2O Asia's work is to bridge global water technology start-ups to utilities and businesses across Asia. Can you share with us some of your proudest achievements to-date?
Water innovation only matters if we can get it into the hands of its intended users. As an NGO, we think about our impact in the same way. Since 2019, we helped our first two cohorts secure pilots or commercial leads in six countries in South and Southeast Asia. Our role is more than a matchmaker. As an all-in partner, we activate our network of in-country advisors to help with localisation and market-entry strategy. In some cases, we provide pilot funding to help customers say yes faster. From industrial reuse in central Vietnam to wastewater surveillance in India, Imagine H2O Asia is now supporting multiple deployments. For many utilities in the region, financial constraints remain an unnecessary barrier to testing new water technologies. We want to level the playing field for innovation access.
Q: Singapore is known globally to be a hub for water technologies and solutions. With Imagine H2O Asia headquartered out of Singapore, what synergies does that offer to the start-ups under your portfolio?

Singapore's track record translates into test bedding opportunities for our startups. And a quarter of our foreign startups every year are securing demonstration projects with local entities. Singapore's global hydrohub status helps us take that one step further and build a customised ecosystem around each startup in our program. It's a diverse bunch every year in terms of technology and stage of development, and so tailored support as a startup's needs evolve is key. Whether its R&D support through the universities or market research through IPI and SWA or regional connectivity through SIWW and SgWX, startups are often spoilt for choice in Singapore. Imagine H2O Asia and our partners helps startups, particularly those new to Singapore, navigate those resources efficiently. Fostering collaboration through Imagine H2O Asia between local startups and those from overseas will also enrich the ecosystem.
Q: Singapore International Water Week returns next April as a fully physical event, with a new Start-Up Pavilion in the Water Expo. Surely you must be excited. Tell us about your plans for the show.

We can't wait to see you all in April. We will be hosting our startup bootcamp on the margins of SIWW next year. This means showcasing Cohort 3 which will be announced next month on the exhibition floor, along with alumni companies from across our global startup programs. A Demo Day will follow for our network of Ecosystem Partners and other SIWW visitors. Follow us
@ImagineH2O
for updates!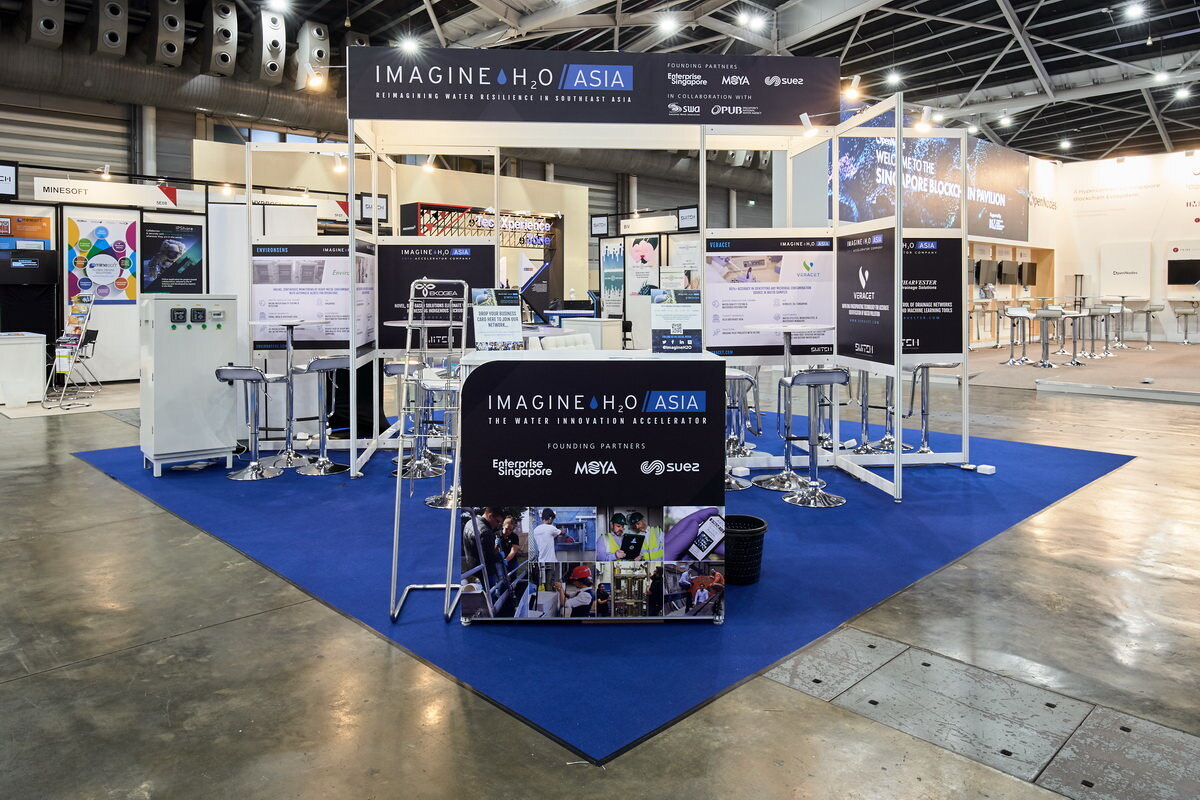 Q: Any final words or thoughts?

While I have a small but mighty team to thank at Imagine H2O, our progress in Asia is driven by a committed network of advisors and industry supporters here in Singapore and around the world. Please reach out to us if your organisation is interested in getting involved.
---