Mr Bernard Charlès
Vice-Chairman and Chief Executive Officer, Dassault Systèmes
Biography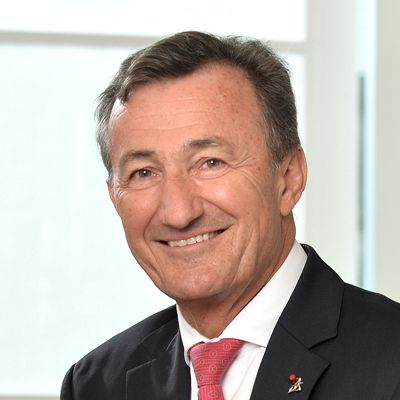 Bernard Charlès has been working as the CEO of Dassault Systèmes since 1995 and as Vice Chairman of the Board of Directors since 2016. He started his career in the company in 1983 to develop technologies. In 1986, he founded a dedicated New Technologies, Research and Strategy Department, and in 1988 was appointed President of Strategy, Research and Development.
Charlès has helped instill a culture of ongoing innovation to further consolidate Dassault Systèmes' scientific capabilities and make science part of the company's DNA. The inspiration behind digital mock-up product lifestyle management and 3DEXPERIENCE®, he firmly believes that 3D technology is about making possible the impossible: 3D universes are the most powerful vehicle for testing concepts and creating the future, bringing dream and reality together, and stretching the limits of science and imagination to drive progress in society.
Charlès has positioned Dassault Systèmes as the preferred partner for innovation, empowering businesses with sustainable step-changes in competitive performance. The company, established in 1981 and world leader in 3D software, has been recognised as one of Forbes' "The World's Most Innovative Companies".
Bernard Charlès is a member of the Board of Directors of Safoni. He is a foreign member of the US National Academy of engineering and a member of the French Academy of Technology. He holds the rank of Officer in the "Légion d'honneur" (French Legion of Honor). He is a graduate of the Ecole Normale Supérieure engineering school in Cachan and has a PhD in mechanical engineering majoring in automation engineering and information science. He also holds an agrégation – the most senior teaching qualification achievable in France (specializing in mechanical engineering).