Mr Peter Nicol
Global Director of Water, Jacobs
Biography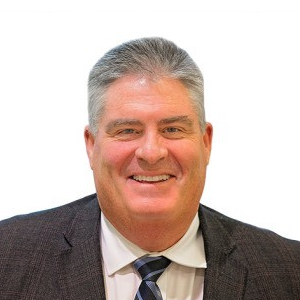 Peter Nicol, an international water leader and mentor, Global Vice President – Water and former President of our Water business, Mr. Nicol brings nearly 40 years of experience to our industry and plays key roles in numerous industry and advocacy organizations, including the Water Environment Association of Ontario (WEAO), Canadian Water Works Association (CWWA) and Water Environment Federation (WEF). He was bestowed the WEF's Arthur Sidney Bedell Award for his extraordinary personal service in the water pollution control field.
He was also honored for his outstanding, meritorious service by induction into the Select Society of Sanitary Sludge Shovellers for the Water Environment Association of Ontario (WEAO), Western Canada Water and Wastewater Association(WCWWA) and Atlantic Canada Water and Wastewater Association (ACWWA).
One of the cornerstones of the Jacobs strategic plan for buildings and infrastructure is Water. And with the merger with CH2M – the #1 player in water globally – we now stand positioned together, to further expand that global brand leveraging a broader geographic footprint –as well as a broader delivery solution set such as progressive design-build, and DB-Operate. Peter is leading that charge globally as Global Director of Water, partnering with the Solutions & Technology leaders for Water, as well as the Sales and Operations leadership within the BUs.
Peter currently serves as Senior VP, global Practice Directors of CH2M's State & Local Governments Client Sector. In this role, he manages the firm's global practices serving clients in cities, counties, states, local authorities and provinces in the areas of water, environment, transportation and social infrastructure. In addition, Peter served as CH2M's Global Director of Water.
Prior to leading the S&LG Global Practices, Peter was the Presidents of CH2M's Global Water Business where he had full profit and loss responsibility for this $1.4 billion global water business, including leading more than 5,000 water professionals, in 175 offices, in more than 50 countries worldwide. Prior positions include Senior VP, Global Business Development & Sales for CH2M's Water Business; Senior VP International Managing Director for CH2M's Water Business; and President and Regional Managing Director of CH2M Canada.
Peter has spent his entire career with CH2M, joining the company in 1980 after receiving his bachelor of applied science degree in Geological Engineering and Applied Earth Sciences from the University of Toronto.