Mr Miguel Angel Sanz
President, International Desalination Association, and Director of Strategic Development for Treatment Infrastructure Division, SUEZ
Biography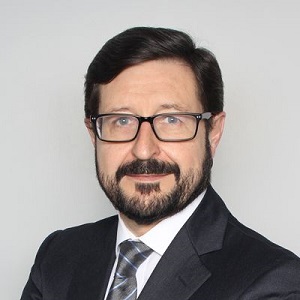 Miguel Angel SANZ is Director of Strategic Development in SUEZ, Treatment Infrastructure Division, based in France. He joined the Degrémont group in 1983. He has been in several positions in the group in Spain and France as Technical Director, Desalination Manager, Proposal Director and Business Development Director.
He is President of Board of Directors of IDA (International Desalination Association), and Director of AEDyR (Spanish Desalination and Reuse Association), being Vice President in both associations the last terms. He also served 8 years in the board of Directors of European Desalination Society.
He has over 34 years of professional experience in Desalination as well as in Drinking and Waste Water fields, in Municipal and Industry Markets. He has been active in innovation and worldwide promotion of membrane desalination field, publishing more than 50 papers on Desalination and Water & Waste Water Treatments.
Industrial Engineer Master Degree received in 1981 from Bilbao High Technical School of Engineers