Ms Kishia L. Powell
Commissioner, City of Atlanta, Department for Watershed Management
Biography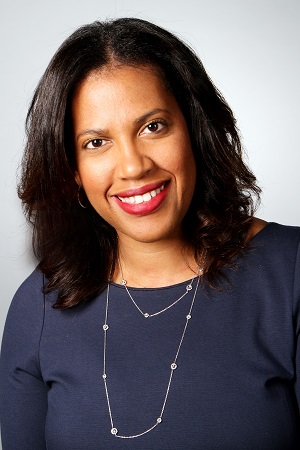 Kishia L. Powell was appointed to serve as Commissioner of the City of Atlanta's Department of Watershed Management by in June 2016. With expertise in sustainable infrastructure management and utility operations, she has leveraged 20 years of experience in both the public and private sectors to successfully serve municipalities across the United States and London, England. As Commissioner, she is responsible for oversight of the Department's $610M annual operating budget, a five-year capital improvement plan of $1.26B including the Water Supply Program and the Clean Water Atlanta consent decree program. Since her appointment she has worked to set the strategic direction of Watershed Management with a focus on financial resilience, improving service delivery, workforce development, infrastructure investment, and a digital transformation. Since her appointment she has worked to set the strategic direction of the Department of Watershed Management, including a focus on improving service delivery and optimizing operations through initiatives like Smart H2O and Innovation, the Department's framework for becoming a Smart Utility. Under her leadership as a designated Global Water Leader, the Department was recognized in the inaugural class of Leading Utilities of the World during the Global Water Summit inMadrid, Spain in April 2017.
Prior to joining the City of Atlanta, Commissioner Powell served as the Public Works Director for the City of Jackson, Mississippi where she was responsible for developing a programmatic strategy and master plan for Jackson's Municipal Special Sales Tax-funded infrastructure improvements program including the "Greening the Gateways" initiative which led to the City's award of a $16.5 million TIGER Grant in October 2015.
In 2008, she was appointed Bureau Head of Water and Wastewater for the City of Baltimore to lead a 1900-person agency with an annual operating budget of $300M and a six-year CIP of $2.2B serving 1.8M customers. Based upon her work in Baltimore she was named the 2010 Maryland Water Environment Federation's Water Hero. Ms. Powell's private sector experience includes time spent as business development lead for an international firm to market services for stormwater program management and other support services in the Chesapeake Bay region to municipalities faced with Chesapeake Bay Total Maximum Daily Load (TMDL) and State watershed implementation plans implementation. Her role grew to supporting east coast water sector business development and national asset management efforts. Her early career includes wet weather program management experience first as an associate engineer, then Lead Senior Engineer to Deputy Program Manager. In London, England Ms. Powell served as lead senior engineer for design-build flooding alleviation studies.