Mr Colin Sabol
Senior Vice President and President (Measurement & Control Solutions), Xylem Inc.
Biography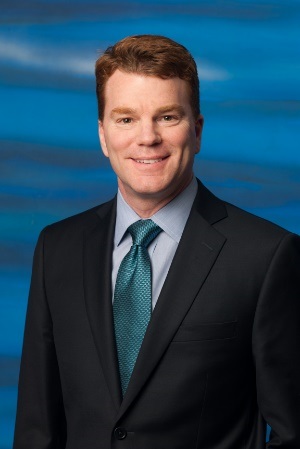 Colin Sabol is Senior Vice President and President of Xylem's Measurement & Control Solutions business. He assumed this role in October 2017 and is responsible for all aspects of global operations for these businesses, including strategy, marketing, sales, product development, supply chain and manufacturing. Xylem's portfolio of solutions sold under the Sensus brand includes smart meters, communications technologies and advanced data analytics and services for the water, electric and natural gas sectors. This business also includes Xylem's Advanced Infrastructure Analytics platform – which includes the company's recently acquired businesses of Pure Technologies, Visenti, EmNet, Hypack and Valor Water Analytics. These businesses provide a broad portfolio of smart infrastructure assessment, management and optimisation across the water, wastewater and critical energy resource sectors. The Company's Analytics business delivers precise measurement for water and wastewater, industrial, food and beverage, and environmental applications.
Previously, Mr. Sabol led Xylem's global Analytics and Treatment business, a role he was named to in September 2015. Prior to that, Mr. Sabol served as President of Xylem's Dewatering business where he was responsible for all aspects of that global operation. Xylem is the world leader in the sale, rental and service of tough, reliable, portable pumps and systems for dewatering, bypass and drainage applications.
Mr. Sabol served as Chief Strategy & Growth Officer of Xylem, which was spun-off from ITT in 2011. He joined ITT in 2006 and served as Vice President of Marketing and Business Development for Fluid and Motion Control, where he was responsible for strategy, marketing, business planning, mergers and acquisitions, product development and organic growth initiatives.
Before joining ITT, Mr. Sabol held a variety of leadership positions with General Electric, including Chief Financial Officer for GE Energy Services and VP of Mergers & Acquisitions for GE Corporate. He led the acquisitions that formed GE Water and was named Chief Marketing Officer of that business in 2002.
Mr. Sabol served as Chairman of Xylem Watermark, the Company's corporate citizenship and social investment program, from 2015 through 2017. He graduated from Alfred University in New York with a Bachelor of Science degree in materials engineering.