Mr Michael Toh
Chief Information Officer, Public Utilities Board, Singapore's National Water Agency
Biography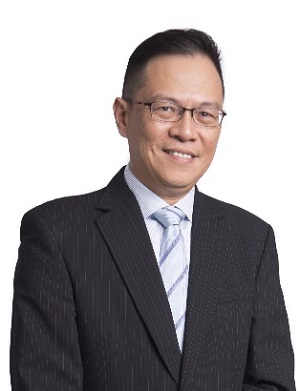 Michael is currently the Chief Information Officer of PUB. This new and expanded position in PUB reflects the increasingly critical role IT and cybersecurity play to support PUB's organisational and operational needs. Besides ensuring a reliable & secure ICT infrastructure throughout PUB so that efficient and effective services are provided, the Chief Information Officer (CIO) will also drive the development of SMART technologies across PUB and develop robust cybersecurity strategies to safeguard PUB's operations.
Prior to this appointment, Michael was the Director, Water Supply Network Department at PUB, the National Water Agency. The Department was responsible for the planning, developing, operating and maintaining the water supply network in Singapore as well as managing Singapore's water demand. The Department also oversees PUB's Call Centre – PUB-One and its Water Service and Operations Centre which ensures that all water related feedback such as leaks are promptly and professionally attended to.
Michael has also previously undertaken the following roles within Singapore's Ministry of the Environment and Water Resources and PUB, Singapore's National Water Agency:
Director of the 3P Network1 Division and the Quality Service Manager of Singapore's Ministry of the Environment and Water Resources, which supports the implementation of environmental and water policies and programmes through effective public communications engagement as well as manages initiatives for quality service excellence within the Ministry and its Statutory Boards; and
Director of Industry Development Department in PUB, Singapore's national water agency. Michael Toh was also the Managing Director of the Singapore International Water Week. He led the conceptualisation, planning and organisation of the annual global platform for water solutions since the inaugural Singapore International Water Week in 2008.
He received his Bachelor of Engineer (Honours) and MSc in Civil Engineering from the National University of Singapore and his MBA from Nanyang Technological University. Michael also attended the Advanced Strategic Management Programme at IMD Lausanne.
1 3P reflects the People, Public and Private sectors. MEWR works closely with its 3P partners in successfully implementing its environmental and water policies.