Mr Seong Han Kim
Vice President & Chief Research Officer, K-Water
Biography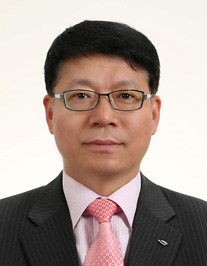 Mr Seong Han Kim is the Vice President & Chief Research Officer of K-water leading K-water Convergence Institute since December 2016.
Mr Kim has accomplished various missions in K-water focusing on water supply management and development in Rep. of Korea since 1987. In particular, he made a great contribution to the unprecedented improvement in water distribution rate as well as non-revenue water in Korea while he was in charge of Water Supply Operations & Management Department and Water Supply Development.
In addition, he has played a significant role in global level. He led a Smart Water Management and disseminate its technologies to South Asia and South America in order to minimize non-revenue water.
Recently, he showed a great leadership by taking a charge in a regional division in Rep. of Korea which requires overall insights in water resources management, water supply management, renewable energy generation with water and other water-related business.
Mr Kim received a Bachelor degree from Chonnam National University in Korea and he received a reward from Minister of Land, Infrastructure and Transport, Rep. of Korea in 2001.