Home
> Landing Page > Past Events >
SIWW 2018
> Programmes >
Speakers
> Mr Subramanyan (Subbu) Kanakasabapathy
Mr Subramanyan (Subbu) Kanakasabapathy
Regional Managing Director, South East Asia, Jacobs
Biography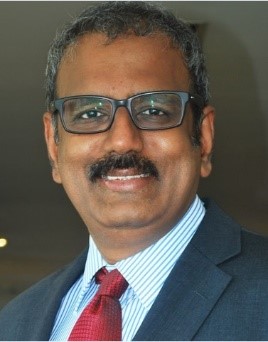 Subbu Kanakasabapathy serves as the Regional Managing Director for South East Asia, in this role, he has the P&L responsibility for the growth, client service and profitability of the Infrastructure Market in the arena of Water, Transportation, Smart Cities and Built Infrastructure environment. His team serves both Public and Private Sector Clients supporting their decisions at every point in the Infrastructure development cycle to help them balance economic, social and environmental needs. Subbu brings a wealth of Social Infrastructure experience in Asia Pacific, Middle East and India and UK markets.
Before being appointed as the Regional Managing Director, Subbu served as the Regional Managing Director for Asia Pacific for CH2M and prior to that Chief Operating Officer for the Water Market for its International Operations, serving all continents outside of US and prior to that Director of Finance and Commercial Operations (International). He also served as the Chief Administrative Officer in the Masdar Program in Abu Dhabi. His deep insights and client engagements across Asia, Australia New Zealand, Middle East, India and UK have helped the firm in winning and delivering work to meet and exceed client satisfaction.
He represents CH2M in a number of joint ventures and is also on the board of CLIMsystems, a New Zealand based climate change risk and adaptation assessment tools and services company, where CH2M is an investor.
Prior to joining CH2M in 2000, he has worked for Citibank NA recruited under the globally renowned Management Associate Program and has worked on many facets of the bank taking on progressively increasing responsibilities.