Mr Ranil Wickremesinghe
Prime Minister, Sri Lanka
(Current: President of the Democratic Socialist Republic of Sri Lanka)
Biography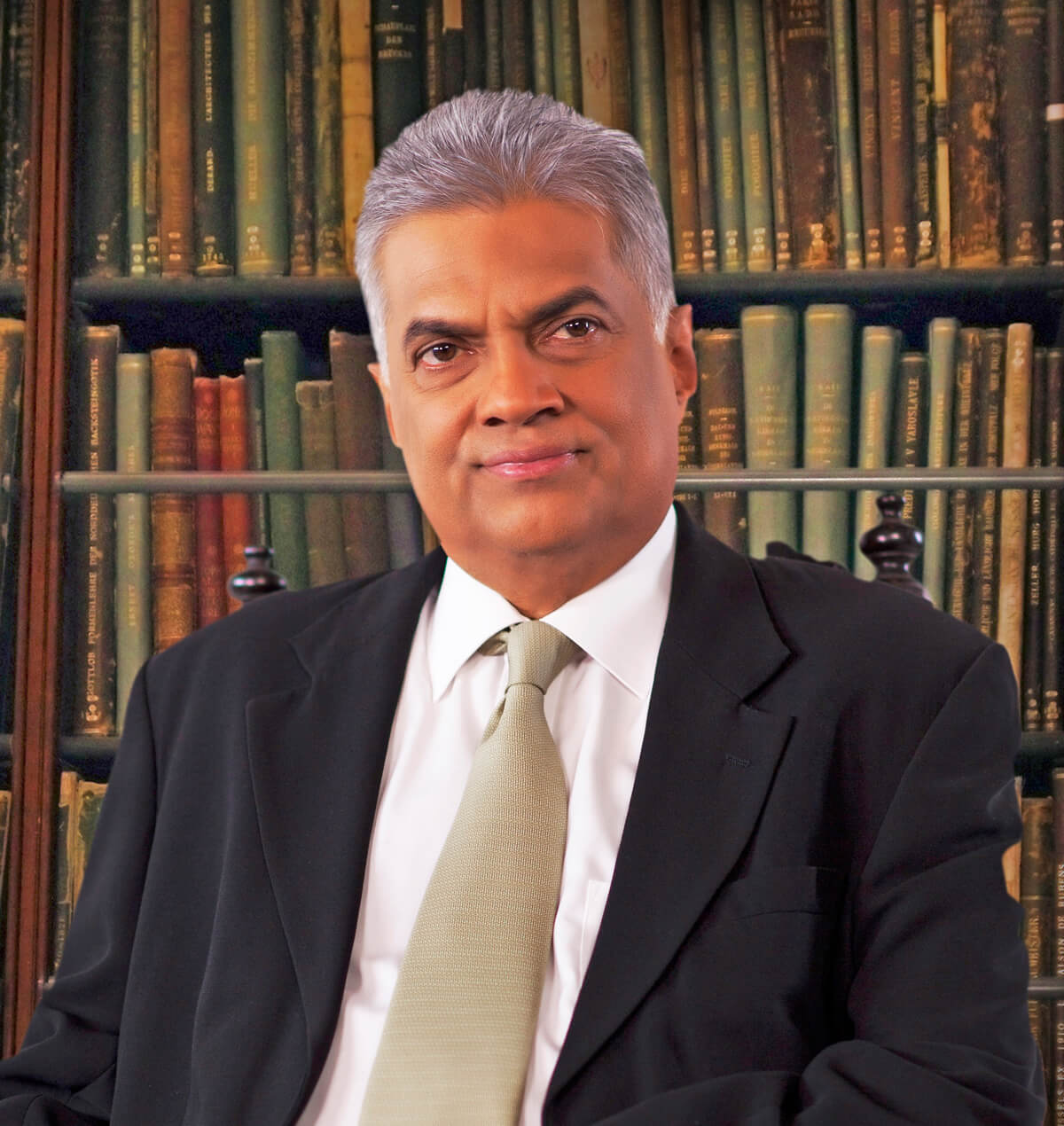 HE Ranil Wickremesinghe was sworn in as the Prime Minister of Sri Lanka for the fourth time on 21st August 2015. He is the Leader of the United National Party (UNP), Sri Lanka's largest political party, which is a constituent member of the current National Unity Government of Sri Lanka.
Ranil Wickremesinghe was first appointed as the Prime Minister from 1993 – 1994. In 1994, he became the Leader of the United National Party and the Leader of the Opposition in Parliament. In 2001, Ranil Wickremesinghe led his party back to power and was the Prime Minister from 2001-2004.
He was elected to Parliament at the age of 28. As the youngest Minister in Sri Lanka at the time, he held the post of Deputy Minister of Foreign Affairs under President Jayewardene. In recognition of his exceptional capabilities, he was soon appointed to the Cabinet as the Minister of Youth Affairs and Employment, and held the portfolio of Education later on. In 1989, he was made the Leader of the House and served as the Minister of Industries, Science and Technology.
He is still considered to be the best Education Minister of the country due to the radical educational reforms initiated in the 1980s aimed at the qualitative improvement of the school education system and the Education Administrative Service. As the Minister of Industries, Science and Technology, he established the industrial zones in the country, including the Free Trade Zone in Biyagama.
He is married to Maithree Wickramasinghe, a Professor at the Department of English, and the founding director of the Centre for Gender Studies at the University of Kelaniya. She is an internationally known writer/ speaker on gender and women's studies.
Ranil Wickremesinghe graduated from the University of Colombo with a Degree in Law. He was enrolled as an Advocate of the Supreme Court of Sri Lanka in 1972 and practised as a lawyer until entry into politics. In recent times, Ranil has been a Robert E. Wilhelm Fellow at the Centre for International Studies at the Massachusetts Institute of Technology (MIT) in Cambridge, USA. He was also appointed the Chair of the Asia Pacific Democrat Union and has been a (ex officio) Vice Chair of the International Democratic Union since 2005.
He has written and spoken widely on Sri Lankan history, Buddhism and world politics.