Mr Ramoncito S. Fernandez
President and Chief Executive Officer, Maynilad Water Services Inc
Biography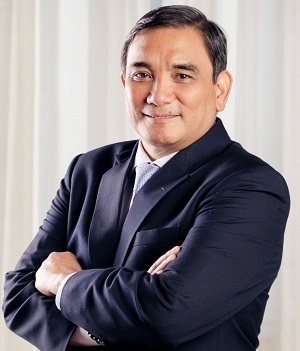 Mr. Ramoncito S.Fernandez, 62 years old, is the President & Chief Executive Officer of Maynilad Water Services, Inc. He holds directorships in Metro Pacific Investments Corporation (MPIC), MetroPac Water Investments Corporation, Metro Iloilo Bulk Water Supply Corporation, Metro Iloilo Holdings Corporation, MetroPac Cagayan De Oro, Inc., Cagayan De Oroo Bulk ater, Inc. and PLDT's Tahanan Mutual Building and Loan Association Inc.
He is also the President of Management Association of the Philippines 2018, Board Trustee and Treasurer of Shareholders Association of the Philippines, Board Governor of Philippine Basketball Association, Board Trustee of First Pacific Leadership Academy and Fellow & Member of Institute of Corporate Directors.
He is the 2009 PISM GAWAD SINOP Awardee, an award conferred by the Foundation of the Society of Fellows in Supply Management and the Philippine Institute for Supply Management to outstanding achievers in the field of supply management.
Mr. Fernandez has been the President and CEO of Metro Pacific Tollways Corporation (MPTC) and Tollways.